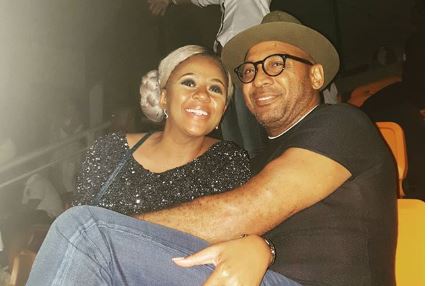 Basetsana Kumalo writes to her husband, Romeo Kumalo, a love letter on their 18th wedding anniversary and reading it will give you chills.
The couples have grown to love each other. Their relationship is summed up to 21 years but it's being 18 years of being married together.
The wife who contested for Miss World beauty pageant in 1994 remains grateful to Romeo for keeping his vows and bringing to fulfillment all that he promised her right from the start of their love life.
Basetsana's love letter in her words:

"18 years ago I walked down the isle with my father in hand to marry the love of my life, my heart person, my inspiration, one who brings me immense joy and pleasure. You looked me deep in my eyes and promised to love me and protect me, and you have lived up to those vows and so much more. You believe in me, you want the best for me, you push me when I doubt myself, you celebrate my achievements like they are your own. You look at me as only YOU can, you laugh at my lame jokes, you go to war for me ….I have never known this kind of love. Thank you for choosing me. I would choose you over many lifetimes. I love doing this thing called life with you. It's a great and beautiful adventure, never a dull moment. You are an extraordinary dad to our kids. Wow I marvel at you and how you parent. You are no walk in the park with them but you are so present and engaged. You still make me laugh uncontrollably. 21 years of being together and 18 years of being married has been my greatest joy. Thank you for all that you have taught me. I feel like we grew up together and raised each other, since we were so young when we got married and what we just wanted to do was to be together no matter what…"