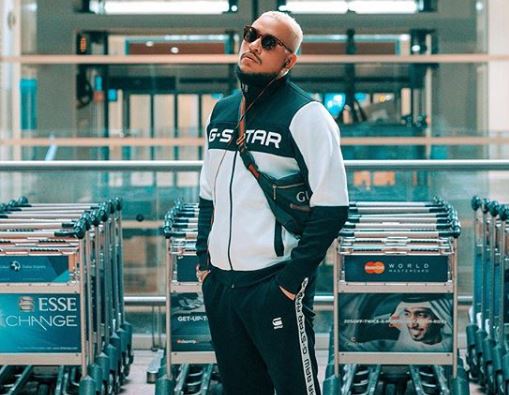 AKA is gonna get roasted at the Central Comedy next year and he's so confident about this.
While the rapper tries to pull up some manly manner about getting roasted, Twitter goes wild on this, hoping the rapper doesn't get burnt afterwards. Although, AKA's roast is one of the trending news on social media at the moment.
Despite the beef he's got with other celebrities,  including Cassper who he refers to as "the other guy", the Super Mega said that, "every roast before this was just practice. Take a seat, bon appetite."
Most of the celebs he's got beef with will be among the Comedy Central panel
However, Tweeps can't keep their chill as they let it all out before the main day which is the 21st day in February, 2019.
Tweets be like:
#RoastOfAKA ? I get emotional when it comes to Mega. I don't know if I'll be able to take it. But sizonya khona??

— ?AKA is king (@Green_Greenly) December 13, 2018
Comedy Central Roast of @akaworldwide 21 February 2019. Let me go pay my @ShowmaxOnline account

— Ivyn Sambo (@IvynSambo) December 13, 2018
The Roast is back!!! Its none other than the Supa Mega @akaworldwide ????? https://t.co/TQW0P4ozLv

— Sophia Chitemere (@ImSophia_C) December 13, 2018
The Roast of @akaworldwide ??????? Is going to Be Hilarious ?? ??????

— SBRprojects.agency (@Sbuda_Roc) December 13, 2018
@akaworldwide why did you agree to this #roastofaka without talking to us first..eish mfondin Im gonna catch feeling mna marn hawu? pic.twitter.com/xSxs8OTNy6

— MrIntrovert✌ (@MrIntrovert9) December 13, 2018
Hehehe! The #RoastOfAKA with Somizi, Cassper, Pearl Thusi & Bonang on the panel…??? uBhova is not thinking straight. SMH

— Bad Guy P (@dragzito) December 13, 2018
#RoastOfAKA Bhova said he would love to have Dorothy,Somizi,Tsibip,Thusi and D'banj on the panel.this shows that he's no longer beefing with anyone.

— TswanaBoi (@GeniusMampara) December 13, 2018
#RoastOfAKA I'm actually getting a panick attack just thinking about this? pic.twitter.com/bX5A9gE2Fa

— ?AKA is king (@Green_Greenly) December 13, 2018