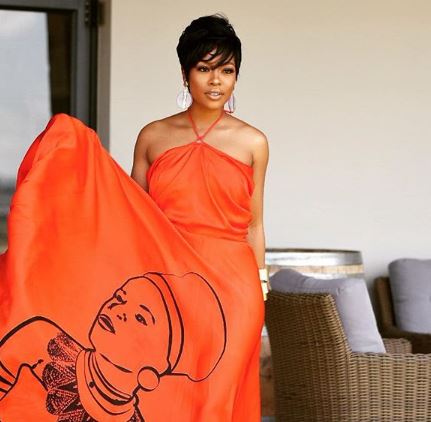 Actress Nomzamo's choice of hair changes in no time. The star had being seen rocking all sorts of hair until she changed to a short hair style, recently.
However, who could have imagined a coloured hair on her.
The actress looks beautiful with her wine new colored short hair. She'd probably go for blonde but seeing her on this new colour seem to fit the festive trend.
Nomzamo shares snaps of her new hairstyle and told fans she's still the same person. And for the hair colour, she was so confident wearing it.
"They were wrong when they said blondes have more fun!" She said.
Nomzamo gave us the Rihana look in these photos. View here: