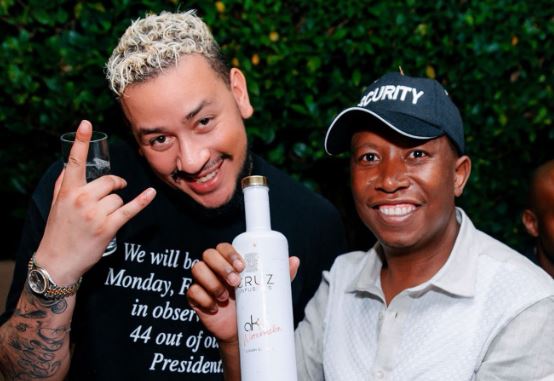 Famous SA rapper AKA and the EFF leader, Julius Malema end this year on a good note, despite the beef and criticism that went on between them.
It was recently assumed that AKA is for Jacob, while Cassper is for Julius. However, the table seem to have turned round as AKA and Julius made up.
A week ago, there was a social media contest on whose drink is better, between AKA's Watermelon Cruz and Cassper's Ciroc. Their fans were dragged into it and it turned out not really nice as the shades on both drinks was smashing. But Julius has being seen flagging Cruz(watermelon) beside the rapper(AKA).
Snaps of AKA and Julius, including his wife has being a major talk on social media.
Reconciliation looks good on them! We hope the same for Cassper and AKA
Thank You Polokwane 🙏🏼💸 Never been to #SlaySundays but it's clearly a jump. Of course they had to close off the year with the BIG BHOVIOLIS. pic.twitter.com/DAUapjMf4j

— AKA (@akaworldwide) December 31, 2018