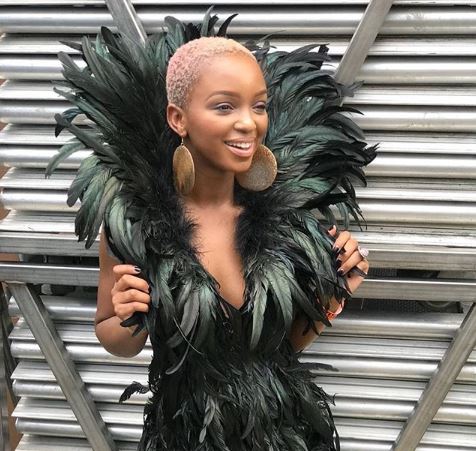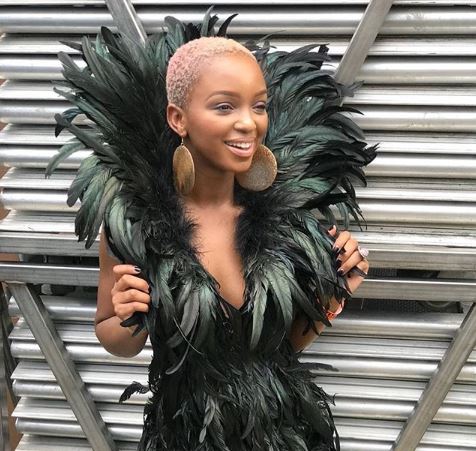 Nandi Madida served us major goals with her hubby last year and she walked into 2019 grateful for her last year success.
The musician has impacted lives and being an influence, a loyal fan drew a self portrait of Nandi and snap of the portrait has gone viral. Other fans who cared also sent the photo to Nandi and she was amazed to see such beautiful piece and act of love from a fan.
However, she's on a look out for the artist who she guessed his name to be,
Valentine Mbusi, in other to appreciate him. She's told her fans to send her the artists phone number.

"So many people send me photos of this beautiful piece of artwork by Valentine Mbusi at Clear Water Mall if I'm correct, if anyone has his contact details, may you kindly DM me." She said.