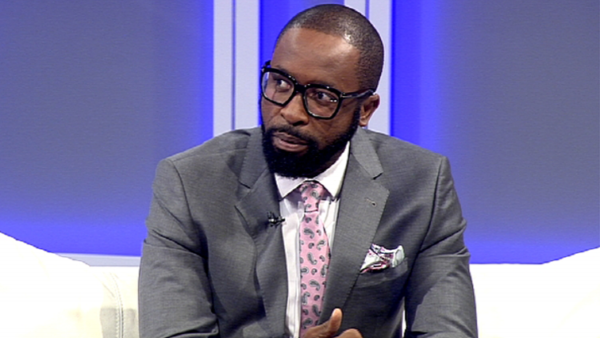 DJ Sbu hustling lesson goes wrong as his fans lashed him for trespassing on social media rather than appreciate his hustling teaching.
The DJ taught his social media the essence of confidence while hustling using a gym in L.A as an illustration.
Sbu said in a video that he doesn't have a membership card to the gym but going past there everyday with an addition of confidence gave him a chance to work out in the gym.
"Gym is just an example. I'm showing a simple way how you can use confidence and a positive mindset to bypass small situations. Start to think differently. Have a winner's attitude & let nothing stand in your way. Mina nangithi ngyayenza, NGYAYENZA." He tweeted
Rather than be praised by Twitter people for the tip, he found himself in hot water as he was tagged a criminal.
I DO NOT in any way promote hustlers breaking the law. Bu I'm showing U a skill / mindset. Assume the role.
Who are they to question that you don't belong there. You were meant for great things. Look the part, have confidence, assume you've already won, then ACT. Apologise later. pic.twitter.com/Sg0OFZ0MTb

— DJ Sbu (@djsbu) January 11, 2019
You also owe that gym hahaha

— Sibusiso kambule (@SibusisoKambule) January 11, 2019
Apparently the gym #DJSbu pulled that hustler stunt at offers a 30 day free trial. pic.twitter.com/EPyTu4CTv7

— We own 2019 🇿🇦 (@salim_sgo) January 14, 2019
Well, Dj Sbu inspired me guys. Lemme go to the airport and assume the role of a Pilot 👨‍✈️ pic.twitter.com/yICNRHp4Xi

— chwepheshe thabede (@c_sosibo) January 14, 2019
This DJ Sbu has always been a attention seeking moron. He wanted to brag abt being in LA even forgot what he did was illegal. Stop filling our people this Hustling has no definition. Hard work is only way

— Mzantsi wethu (@ZaBongs06) January 13, 2019
I honestly admire DJ Sbu, he's resilient with a solid work ethic. But there's nothing to learn from that video, what's he's doing is criminal and unethical.

— Willie Muhlarhi (@williemuhlarhi) January 13, 2019