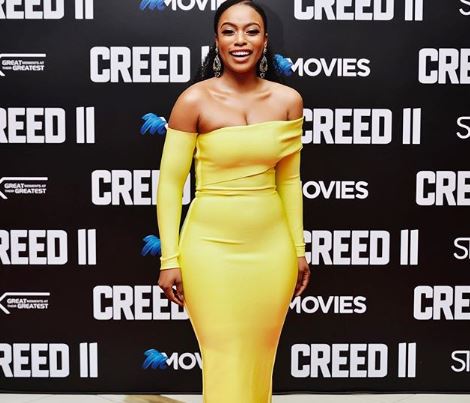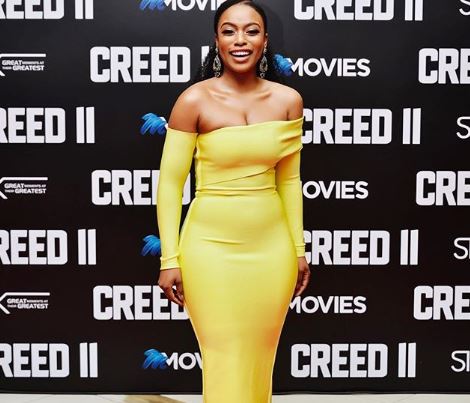 Nomzamo Mbatha and Arthur Mafokate trended on social media over the weekend after a snap of them at the ANC manifesto launch in Durban went viral which resulted to a backlash on Namzamo.
Arthur was a major topic discussed in 2017 after he was accused of assaulting former girlfriend and musician Busisiwe "Cici" Twala.
The singer laid charges of assault with intent to do grievous bodily harm. Arthur also laid charges of assault against her, however, she was found not guilty of the charges.The case against Arthur is on-going with Cici taking to the stand in August 2018 to testify against her former boyfriend.
Nomzamo being an activist was dragged for taking a selfie with him. Though she explained it wasn't intentional and Authur apologized to critics including the activist.
Busisiwe was heart brokenafter sighting the selfie and immediately condemned it on social media.
I love @NomzamoMbatha and think she's such a Queen and I Stan. But a social activist never takes off their activist hat. This tweet is not for me it's for the young woman that will bump into this and continue to be silent because you choose to be polite to an abuser. ?? pic.twitter.com/YBmXpTNO0d

— #BUSISIWE? (@cici_worldwide) January 13, 2019
I'm cringing with you.

I was walking past, post the concert and looking for my manager when he greeted and whipped out his phone for a picture. Being polite I absent 'mindedly' obliged
I'm definitely not a fan and I'm sorry I wasn't present enough to say "FUCK OFF, no thanks." https://t.co/aksdsQeWtC

— Nomzamo Mbatha (@NomzamoMbatha) January 13, 2019
???????? pic.twitter.com/zdj7vVJI4K

— Arthur Mafokate (@ArthurMafokate) January 13, 2019
Nomzamo enjoyed being called "an activist", little did she know that title comes with a lot of responsibilities.

Now she took a picture with an abuser & she's trying to tweet her way through this mess.

Lol? S.A is a movie.

— THOMAS MABASO ??⭕ (@ThomasMabaso92) January 13, 2019
So are we going to deflect the fact that the ANC invited the abuser Arthur? The very same ANC that delivered the manifesto against women abuse just yesterday. Instead we focusing on Nomzamo and we forgetting the bigger picture pic.twitter.com/zdIZ3rirp6

— #Under#construction# (@xolane_ndlovu96) January 13, 2019