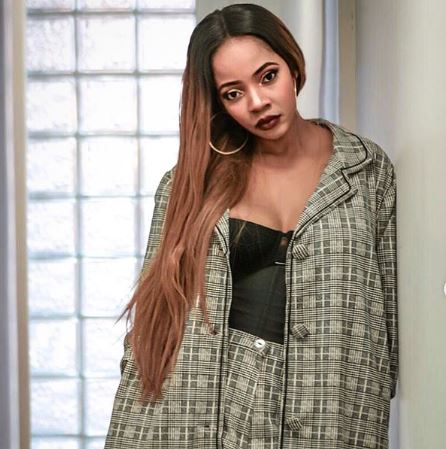 Moneoa reacts to Metro FM radio star, Masechaba's comment she made on air about her.
While it was a news that Moneoa allegedly drove under the influence of alcohol for the second time. The radio personality commented on this act and in response, Moneoa didn't take it lightly as she had a long written note shared on social media.
The singer said, she ain't the talking kinda person as she's used to minding her business but since the radio girl lit up fire by hitting on her publicly, then she's set to communicate publicly as well.
"Now usually I'd keep quiet and let things slide but in this case? Nah… Clearly my quiet way of life, minding my business etc has given some people the impression that I'm a pipsqueak, a weakling. Clearly these people think they know me."

"Now I don't know whether to be shocked, horrified or honoured that I'm still worth writing fables about. You all know I keep it real so I'll give it to you straight…I don't deem myself relevant at all right now. Futhi ndiyayibona Leyo."

"We all know how some tabloids spin sensationalism. Personally I have no issue with it. I was very aware of what I was risking when I entered this industry. There are times when nothing interesting is happening and there's nothing to talk or write about and people still have deadlines and papers to sell regardless. So I get it. Here's what hurts me…"
"Some of the people that I consider my role models, people who I've opened up my life and home to and vice versa!? People I've embraced as family, people I've traveled with, shared birthdays and special occasions with. People who I have genuine love and respect for, would rather disparage my name, judging and condemning me on radio as opposed to picking up the phone and calling me."

"And since we are now using public platforms to communicate, I thought I'd make my thoughts known.
Nansi ke Sisi… So carry on… Nathi Sizoqhubeka sinithandazele."