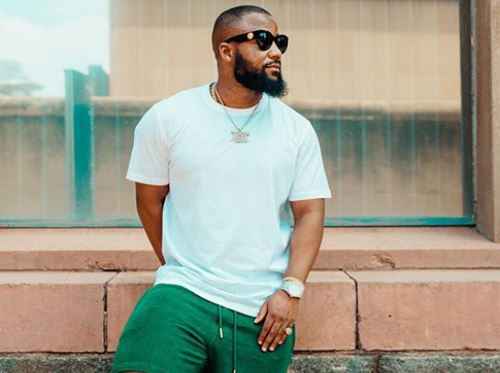 Cassper has got himself trending again on Twitter as he blames satan for JR's downfall, though, AKA was dragged to be the Satan.
While fingers were about resting off Twitter, a fan tweeted about JR's career downfall and Cas blamed Satan for the downfall.
However, Twitter peeps were quick to figure the whole tweet out, pointing to his beef mate, AKA as the Satan.
Since the existence of the tweet, #YatlaSatane has been trending with hilarious tweet.
JR saw Cas tweet and tagged him as a troll, even L-Tido dragged Cassper for calling AKA Satan.
Tweets be like:
Jr was amazing…. very creative….. yet again, YATLA SATANE!!!! https://t.co/RJQlock9CR

— R.M Phoolo (@CassperNyovest) February 7, 2019
Cass and Anatii made dope music mara #YatlaSatane https://t.co/pKSOmq8UBl

— HlengiWay (@HlengiWay13) February 7, 2019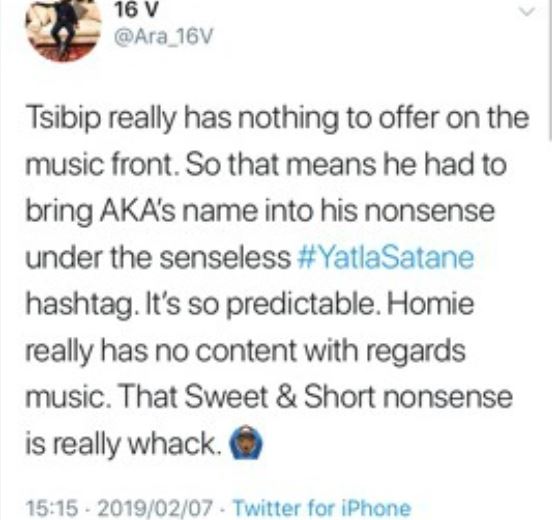 Thanks for the Troll… Keep your eyes on my SM platforms for an experience you'll never forget… like the name "JR"

It's called @_junkyardjam_ coming to TSHWANE in March 2019 pic.twitter.com/64SZCOeAXq— Jr (@JRafrika) February 7, 2019
DI MOLTI TSALENTED DEVU!!!! 😂😂😂😂😂😂😂😂😂😂😂😂😂😂😂

— AKA (@akaworldwide) February 8, 2019
Hahah… I'm just talking about how the devil will just come and ruin a good thing like how people were happy to be tweeting for free with free twitter, #YatlaSatane . Athi huuuuu!!!! https://t.co/irIJlkbLOt

— R.M Phoolo (@CassperNyovest) February 7, 2019