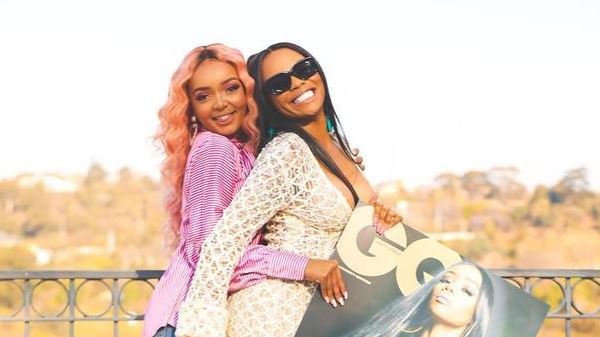 Pinky Girl has being advised by concerned Twitter peeps that she should stop Being Bonang but get herself a life.
On Thursday, viewers watched as Bonang's cousin, Pinky ditched an important meeting so she could go build her brand. 
Queen B wasn't angry but did mock poor Pinky in a diary session for the show, which had many in tears of laughter.
Twitter peeps reacted and said Pinky should stop walking behind Bonang's shadow.
#BeingBonang ??? tonight's episode@bonang_m @tebogopinkygirl pic.twitter.com/V0AaqNleyZ

— Khutso B*?? (@Khutso_N) February 7, 2019
#BeingBonang Hawu Pinky??Missed an appointment to build her brand …. Nah you not ready girl libala

— Noni The Black female (@Nonikanana1) February 7, 2019
#BeingBonang pinky gal needs to stop jst following bonang and take some notes on how to make money

— xolieaka4ever (@xolieaka4ever) February 7, 2019
Pinky should stop being Bonang's lapdog and start working on herself #BeingBonang pic.twitter.com/n6hVLas6eE

— keo.fx (@DeepKayPMS1) February 7, 2019