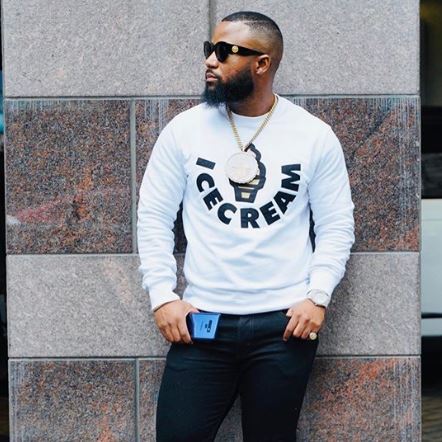 Tree Family takes in a new member this year as Cassper Nyovest announced that the label has signed in a new artists on Twitter.
The rap star who is currently in America served amazing drip unlike the usual and he said, he's set to announce the biggest deal in his career later on today.
Cass added that the money he's invested in his career, is finally paying off and we happy for him.
However, few days ago, he shook tables, saying that he's the biggest rapper in SA.
"BIG BIG DAY AHEAD OF US!!!! TEAM NYOVEST!!!! We on their neck today!!!! Make all the noise!!!! Announcing The biggest deal of my career at 6PM !!! Game changer!!! We really getting this corporate money now!!! All the money I've invested in my career finally starting to pay off!!!" He tweeted.
The Tito Mboweni hitmaker has kept everyone in suspense as several tweets floored his page, guessing what the good news is.
We congratulate the rap star!
Tweets be like:
Introducing you to our new family today. Who do you think it'll be? Someone said I'm introducing y'all to my new girlfriend's family.

— R.M Phoolo (@CasspenyovestM) February 20, 2019
BIG BIG DAY AHEAD OF US!!!! TEAM NYOVEST!!!! We on their neck today!!!! Make all the noise!!!! Announcing The biggest deal of my career at 6PM !!! Game changer!!! We really getting this corporate money now!!! All the money I've invested in my career finally starting to pay off!!!

— R.M Phoolo (@CasspenyovestM) February 20, 2019
I think you signed an artist. Well I'm hoping??

— family over everything? (@Lindo_njakagogo) February 20, 2019
A baby✊✊

— Sweets Winter (@SweetsWinterson) February 20, 2019
Nadia's Album?

— Moses_Beatz (@Moses_Beatz) February 20, 2019
Yeah but I got my account back and at least I'll be able to introduce y'all to our new family today. Who you think it is ? https://t.co/nfDKWk7xYS

— R.M Phoolo (@CasspenyovestM) February 20, 2019
Hmmmm… maybe https://t.co/Hg9eWaxvD3

— R.M Phoolo (@CasspenyovestM) February 20, 2019
I won't lie I'm curious what this is about Cass just sed it's the biggest deal of his career Damn…. https://t.co/HPmPw2Lvmt

— #PrinceOfKwaito (@sparzito_) February 20, 2019