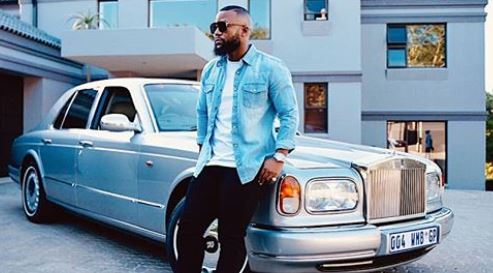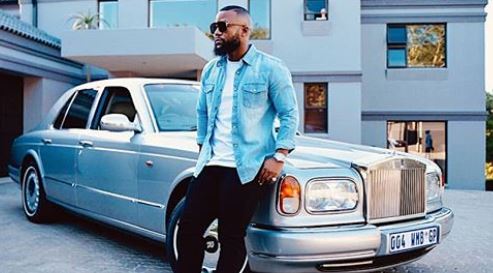 Cassper Nyovest has being regarded by some peeps as a celebrity record breaker after bagging a deal with Samsung SA as their Brand Ambassador.
The news of this achievement made headlines and has attracted congratulatory message from social media peeps, celebrity inclusive.
Thando Thabethe, L-Tido, Junior De Rocka and many other big organizations wished the rap star a big one on this achievement.
Our Cîroc Boy at it again! Congrats on your new venture @casspernyovest! Always keeping us guessing ? #CirocYourWorld https://t.co/kQKuXlbC3f

— CÎROC Vodka SA (@CirocVodka_SA) February 21, 2019
Thank you https://t.co/pOIjcj2vCe

— R.M Phoolo (@casspernyovest) February 21, 2019
Stop hating. Congratulate.

— IN STUDIO (@MAJORLEAGUEDJZ) February 21, 2019
Congratulations @casspernyovest we are forever inspired! Salute and thank you for the inspiration ?? #CassperNewFamily #SamsungUnpacked pic.twitter.com/iM1Dw7SRrg

— JUNIOR DE ROCKA (@JuniorDeRocka) February 20, 2019
Thank you brother. ngiyabonga https://t.co/JWgXuj8Kwx

— R.M Phoolo (@casspernyovest) February 20, 2019
Dankie mpinch. https://t.co/uSmkdd3OAL

— R.M Phoolo (@casspernyovest) February 20, 2019
Thank you 16 v. Love always!!! https://t.co/UrbY2W1VGV

— R.M Phoolo (@casspernyovest) February 20, 2019
Cassper Nyovest is a true A Class entertainer⚡️@casspernyovest #unpacked pic.twitter.com/LxXaQ467An

— Lasizwe (@lasizwe) February 20, 2019
Introducing the new member to the @SamsungMobileSA family @casspernyovest ?????? #Unpacked pic.twitter.com/bci5w1vfSR

— Maps Maponyane (@MapsMaponyane) February 20, 2019
So yall wanna tell me all these SA rappers are offline today, ekae SA Hip hop unity, ikuphi SA Hip hop unity, where is SA hip Hop unity, they are not obliged to say any congrets mare for Botho fela ,Lol SA Hip Hop unity what a joke?, #CassperNewFamily #CassperUnpacked

— Mpho Motsepe Foundation (@LeonardBrains) February 20, 2019
Thanx ntwana. https://t.co/7J3s0adn7R

— R.M Phoolo (@casspernyovest) February 20, 2019
What would a #GalaxyS10 launch be without a monster of a surprise? Introducing the latest member to the Samsung family – award-winning SA Hip-Hop superstar, @CassperNyovest ??! #CassperUnpacked #Unpacked2019 pic.twitter.com/vkYNsv6sqN

— Vodacom (@Vodacom) February 20, 2019
Thanx babe https://t.co/xDpEVnmHWe

— R.M Phoolo (@casspernyovest) February 20, 2019
Maele is making these guys vosho in their designer suits. Lol #CassperUnpacked https://t.co/kFXhOl02pD

— DLAMINI?☂️ (@_LannyD) February 20, 2019