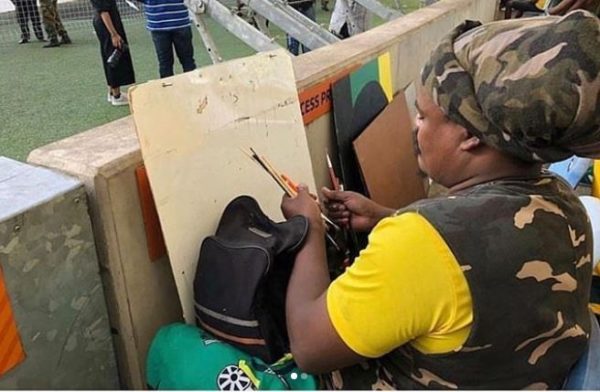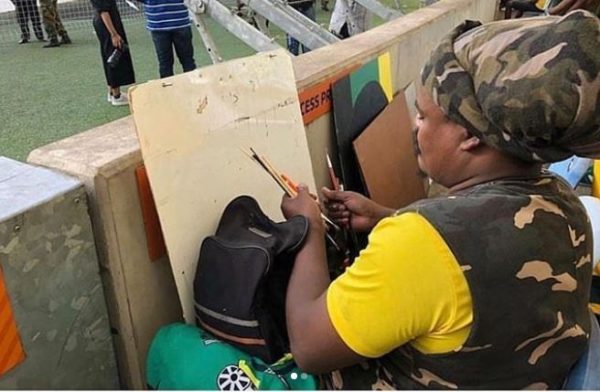 Rasta the celebrity funeral painter was at Metro Fm radio station few days ago and had a good time painting Jerry Mofokeng during an interactive session with the Breakfast team.
The painter seem to have more interest in painting the living rather than the dead, as he recently shared a painting of Boity which attracted trolls.
However, his critics got aware on Instagram of his new art work and they came hard on him.