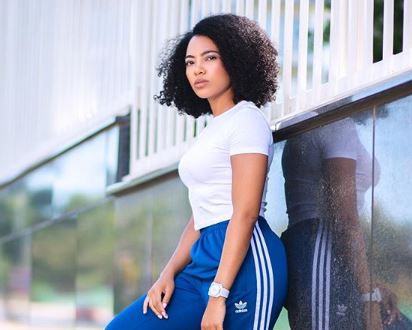 Actress Amanda du-Pont announced she's hit 2 million followers on Instagram and she's excited about this new achievement.
The star got a ballon from her Adidas family to celebrate her followers and she thanked them and her loyal followers for their support.
"Yay we hit 2 MILLION. Thanks to all of you who have become a part of my journey! I love and appreciate you all! Thank you to the @adidasza family who sent through these gorgeous balloons to celebrate us, I appreciate you." Amanda said.
The actress recently flaunted a video of herself riding in a Rolls Royce car with a friend at the Alps in France.