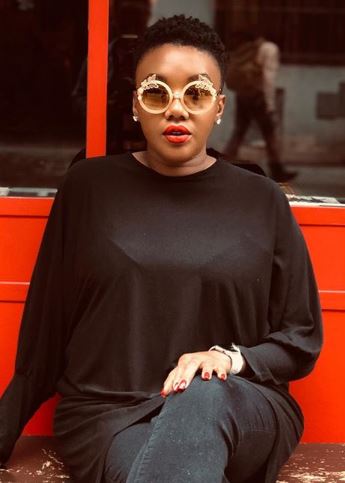 Lerato Sengadi just like Lauren London are both widows and their late husbands are legends in the industry.
Lauren lost her husband, American rap star, Nipsey Hussle on Monday, after been shot multiple times outside one of his store fronts in downtown Los Angeles and finally gave up the ghost.
While Lerato lost her husband, HHP, to the hands of depression last year, 2018.
Lerato empathises with Lauren knowing the kind of pain she's going through. Though, she's trying to move on as she's on vacay out of SA.
" She's going through hell which will get worse every single day! She's still going to be in denial. She's gonna want to die too. She's gonna cry til she can't see. She's gonna wait 4 his calls & texts. Her heart is gonna bleed. A piece of her has been stolen from her!" Lerato tweeted.
However, other SA celebs paid tributes to the late rap star as he was an icon.
— Lerato Sengadi (@Leratolicious) April 1, 2019
She's going through hell which will get worse every single day! She's still going to be in denial. She's gonna want to die too. She's gonna cry til she can't see. She's gonna wait 4 his calls & texts. Her heart is gonna bleed. A piece of her has been stolen from her! ??? https://t.co/qsLMTQq62e

— Lerato Sengadi (@Leratolicious) April 1, 2019
That's why u just need to be a good person, don't be a p**s, tell people that you love that you love them, smile, laugh & pray that when u are called (no matter how sudden) u were a positive addition to this planet. https://t.co/32laitvxuM

— Lerato Sengadi (@Leratolicious) April 1, 2019