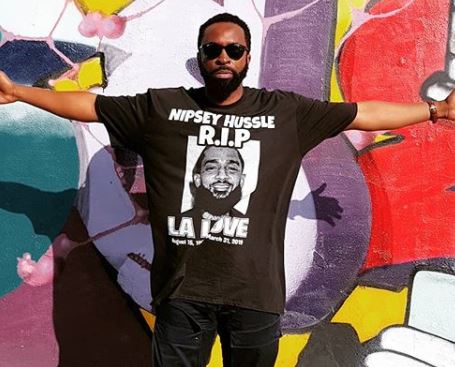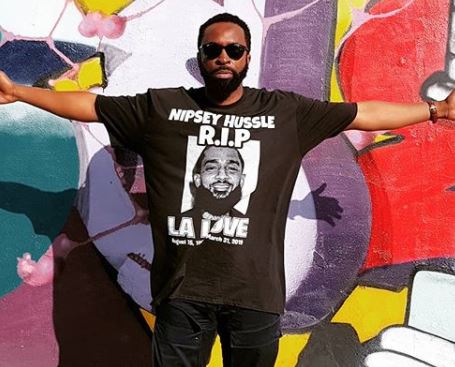 DJ Sbu has got himself dragged by the Twitter community, as they accused him of stealing the spotlight at Nipsey Hussle's memorial service.
The DJ has being tagged as an attention seeker and always hijacking every fame state to spell out himself to the world.
Following videos and snaps of Nipsey's memorial service shared by Sbu on social media which he claimed to "represent the continent", he received backlash from tweeps.
Twitter peeps pointed to other times he had "hijacked" the limelight to punt his products and said he was quarter to busting out a MoFaya energy drink for everyone mourning Nipsey's death.
Dj Sbu was already in LA before Nipsey passed away but now he is making it sound like he came all the way to the states just to pay his last respect to Nipsey ???

— SAHIPHOPSTORIEZ (@sahiphopstories) April 3, 2019
Who sent DJ Sbu as a hip-hop ambassador for the ENTIRE African continent? pic.twitter.com/qJcSk2AxZ1

— Zweli Mbhele ?? (@TheZweli) April 3, 2019
DJ Sbu you such a wise man …we see you pic.twitter.com/sSj7DW4rgq

— L E S L I E ?? (@iamresilient03) April 2, 2019
Dude that DJ Sbu liver deserves all the respect ? lol, no one is that brave…. I Stan? pic.twitter.com/uWfYdxv0EN

— Nothando Malinga (@knowthando) April 3, 2019
Dj Sbu Likes attention ??? why is he lying in USA?

— s.sithole (@uSihle_) April 2, 2019
He is on every camera, talking non stop???? pic.twitter.com/3v1eXMUUNv

— Jst Flash (@Jst_Flash) April 3, 2019
However, other tweeps applauded Sbu for such though and bravery, representing the Africa continent.