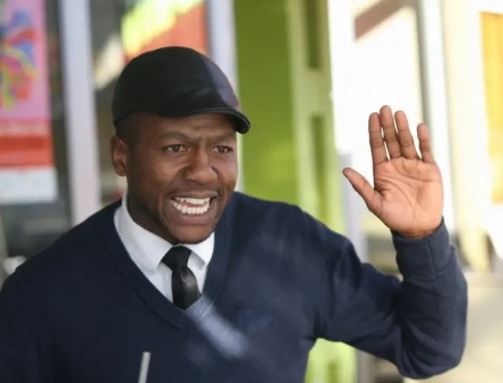 Actor Siyabonga Radebe publicly apologized to ex-wife, Lerato Mvelase and his children on Instagram.
The star revealed in a lengthy open letter that he's just got to realize all his mistakes and wrong doings and he's taken all the blame.
Few weeks ago, the actor went on a serious rant and smear campaign against the mother of his child and ex – Lerato.
However, he's poured out his heart to her, the children, including his family and Lerato's family.
"I have not been the best boyfriend or the best father. I have disappointed Lerato's family and my own. On top of that I have disrespected our own children and for this I apologies [sic] from the bottom of my heart, I wish there was a way to go back into time and make different choices but what is done is done, there is no undoing it, there is no going back, all I can do now is apologies and move forward and hopefully learn to use these challenging times as an example and lesson in the future, and call myself out…because God knows I went the wrong way for far too long this time around."
"I have never said this in public before but letting go of someone that you love and shared your life with is not an easy road to travel. Everyday feels like the journey just begun and will not end," he continued.
"No amount of alcohol, late nights out and different girls can make the feeling of emptiness, where the love you had use to be disappear. I have tried and in these trying times I have made one mistake after another, and I have been so stubborn or too egotistical to admit that it is nobody else's fault but my own. I have blamed everybody but myself and I am extremely sorry that it took this long for me to see.What makes it extremely difficult is the fact that I feel the need to explain myself to others and not just her and our families," he explained.
"This is not an easy thing to do, I found it to be super difficult to do, I wish it wasn't this way but it is, I wish I was more understanding and kinder to her but I was not, I was actually the complete opposite."