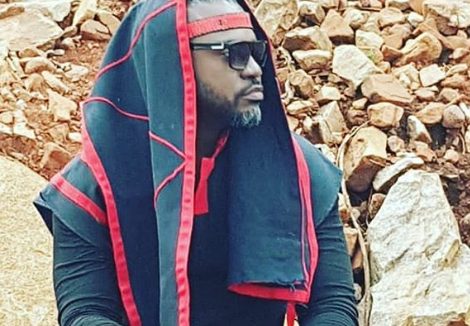 Afro-pop singer, Ntando Bangani got involved in a fatal car accident which almost claimed his life.
Speaking to the Drum about his experience, the award winning singer said:
"I was on my way to the studio to finish off a few songs I had been working on. The traffic light was green for me and I was cruising when out of nowhere a car came speeding towards me and all I heard was a loud bang and I got hit in the face."
"The roads were quiet because it was the Easter holiday and the lady said her brakes failed. My producer, Robyn, came to the scene and then my manager, Sipho Nyathela, followed and tried to help ease the matter." He added. 
Speaking about the state of the car, the Nono hitmaker revealed:
"The car is a complete write-off. All the airbags popped. I thought I was going to lose my life. I almost died. Luckily, I have a back-up car and a motorbike. And all these are material things that can be replaced."
However, Ntando is grateful he is alive and not dead. "You can lose a leg, lose your life or never be able to walk again. So I am grateful that my ancestors were with me yet again," he adds.