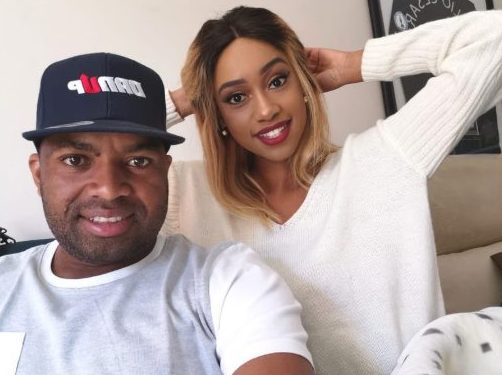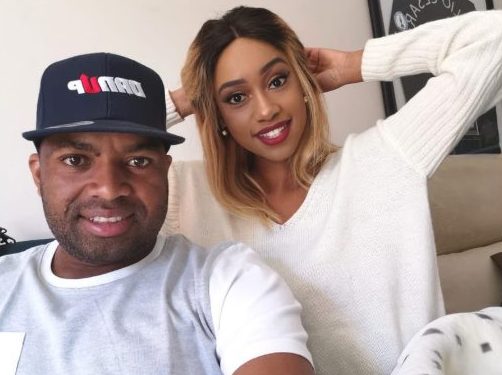 One of SA famous sport star, Itumeleng Khune is out on social media crying out for peace from his followers after tons of critics hit him.
The sport star was in a relationship with fitness bunnie, Sbahle Mpisane until early this year after Sbahle revealed they are split.
However, it's interesting to have seen Itu moved on so quick to another girlfriend whose identity was revealed by Twitter FBI to be Sphelele Mak.
While Itu was condemned by many and hyped by few, he voiced out on Twitter saying:
"CAN I LIVE MY LIFE IN PEACE PLEASE."
Though, he's found this new phase of his life interesting as he's pinned a new snap of himself and new bae.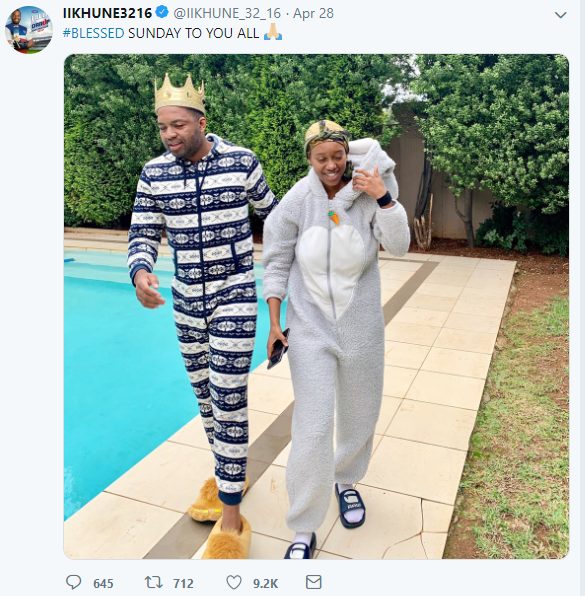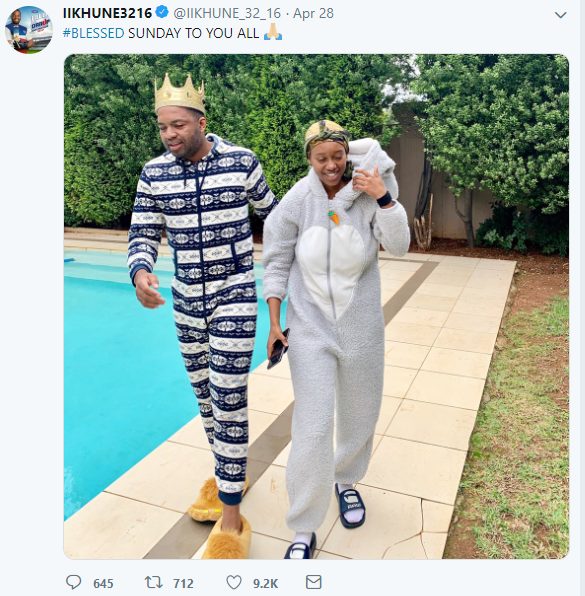 Reactions be like:
Itumeleng Khune is actually a Sad Character who wants Social Media Validation so Bad. He's been Tweeting about his new Girlfriend since Thursday, to indirectly show Sbahle that 'he moved on' LOL!. Nigga you're sad and it's embarrassing. ?

— Sir (@LyttonMzimela) April 28, 2019
All this time I thought Itumeleng khune is a keeper pic.twitter.com/OiNJ5uOKA6

— ?Potego (@Just_Potego) April 27, 2019
Itumeleng Khune is actually strengthening the dominant narrative that man are trash after dumping his sick girlfriend

— Segopotje Nkadimeng (@SegopotjeNkadi3) April 28, 2019
CAN I LIVE MY LIFE IN PEACE PLEASE ?? pic.twitter.com/Zgr8lhvmHU

— IIKHUNE3216 (@IIKHUNE_32_16) April 28, 2019
My life ,my decisions ?

— IIKHUNE3216 (@IIKHUNE_32_16) April 28, 2019
Most people didn't expect Khune to be this happy I tell you

— Kokwele M. Phillix ?? (@Matome_Kay) April 27, 2019
You guys must leave Khune alone, Sbahle broke up with him after the accident cos she couldn't remember him, and Khune was supportive during her recovery, he deserves to move on like anyone else!!

— 10DO Rasmall (@10doRasmall) April 28, 2019
When I grow up, I want to be like Itumeleng Khune pic.twitter.com/fNlihpcqc9

— Lusapho (@Manentsa_Sapho) April 28, 2019