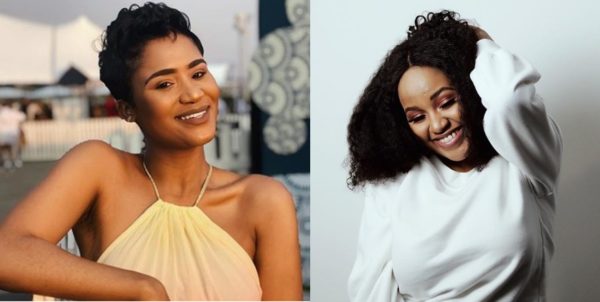 South African celebrity mothers, Keke Mphuthi and wife of Brenden Praise, Mpoomy Ledwaba appeared glowing on the Mamas and Papas magazine with their babies.
Keke welcomed her baby in March while Mpoomy welcomed hers' in Decemeber 2018.
The mothers are so excited and they flaunt covers of the magazine on Instagram.
The babies were on their birth day dresses on the mag.
"Mommy @nomusa02 your daughter and granddaughter are cover girls ??? God you go before me, you pave the way, you prepare the table and I feast! God your path is narrow and tough but your rewards are mind blowing. Thank you @mamasnpapasmag and my [email protected]_official we had so much fun ?as for the little ones all I can say is WHAT A MESS! But we conquered." Mpoomy shared.
Keke captioned her post, saying:
"MAGAZINE COVERS WE THE ISSUE?:"I INTRODUCE TO YOU"My blessing Baby "THORISO"☺️☺️☺️ My first Mother's Day is coming up and @mamasnpapasmag has decided to embrace @mpoomy_ledwaba and I's first time experiences ??? This has been a journey and a half but I wouldn't have it any other way."

Chexk it out here: