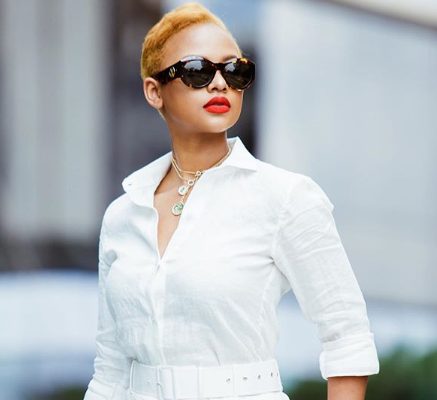 Mihlali Ndamase got her name on SA lips for the second time within just few days after narrating an ill treatment received alongside her friends from the airline named – Fly SAFair.
Just few days back, the influencer's bikini snap broke the internet and her body became dreamy for most ladies.
However, the star woke us to her furious mood after narrating how disgusted she was at the unfair and racist treatment she received.
Mihlali shared she and her friends were escorted off the plane after Fly SAFair's flight attendants complained about Mihlali and her friend's rowdy and loud behaviour.
"My friends and I were called animals by these people on @flysafairza because we were being "loud" on the flight. I didn't know it was against the law to speak on a flight, I mean if you have an issue with hearing black people's voices buy a private jet 🤷🏽‍♀️ I can't believe we have to deal with such treatment in 2019 for being black, I'm so disappointed. Please hire EDUCATED, TRAINED staff. I can't spend my money on a flight only to be treated like someone who's not supposed to be on the airline, because of the colour of my skin." The Vlogger said.
Mihlali added: "They called policemen to escort us off the flight, because we questioned what the issue was with our behavior and funny enough the police men saw absolutely NOTHING wrong with our behavior. I tried to handle this matter with as much grace and maturity as possible but I'm outraged by how much disrespect we got from the staff of FLYSAFAIR."
The star shared snaps of the flight attendants who got her furious and other sensitive snaps.
Check it here: