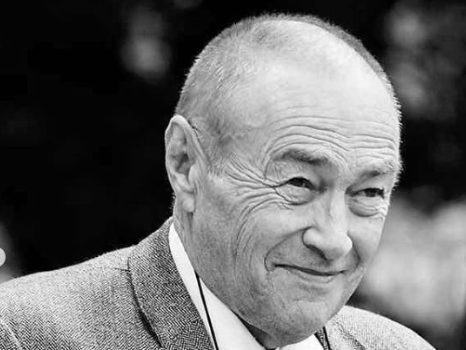 Veteran British-born South African actor Ron Smerczak was announced dead at the age of 69 on social media and tributes have flooded every platforms.
On Twitter, the official SAGA account wrote: "SAGA mourns the passing of the veteran actor and industry stalwart Ron Smerczak. His love for Shakespear, stage, TV and film defined his decades of service to the industry. We remember him as a friend, mentor and inspiration and we offer our heartfelt condolences to his family."
The details around his death are still vague at the moment.
Many may remember Smerczak for his recent role as S'khova on Isibaya or for his various roles over the years in small-screen productions such as Generations, Isidingo, Justice For All, Villa Rosa, Rhythm City and Strike Back. He has also featured in a number of international projects, including American Eagle.
SAGA Chair, actor Jack Devnarain, also paid tribute to Ron in a heartfelt post, saying:
"That moment when you think back to the last time you spoke to someone for whom you have the greatest respect & admiration – you agreed to coffee & catch up. Then he's gone… actor, icon, legend & guide #RonSmerczak is no more. He's performing for the Bard tonight."
Tributes poured out be like:

SAGA mourns the passing of veteran actor and industry stalwart Ron Smerczak. His love for Shakespeare, stage, TV and film defined his decades of service to the industry. We remember him as a friend, mentor and inspiration and we offer our heartfelt condolences to his family. pic.twitter.com/3hl0A6MoHY

— South African Guild of Actors (@SAGActors) May 12, 2019
That moment when you think back to the last time you spoke to someone for whom you have the greatest respect & admiration – you agreed to coffee & catch up. Then he's gone…
Actor, icon, legend & guide #RonSmerczak is no more.
He's performing for the Bard tonight. @SAGActors pic.twitter.com/zLdCfdMH3S

— Jack Devnarain (@JackD157) May 12, 2019
A lifetime is somehow never enough to tap into the marvelous wisdom of this great man and #SAGA champion. We will not fail your legacy dear #RonSmerczak. Your talent brought unfathomable depth to stage and screen. Rest well, Sir. @SAGActors pic.twitter.com/KlLKjEHjv9

— SAGA Chairman (@SagaChairman) May 12, 2019