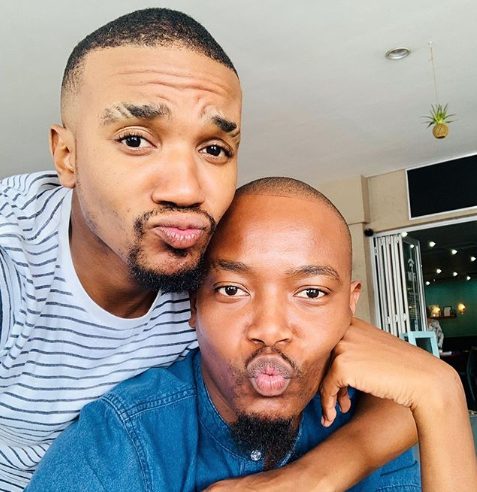 South African media personality, Moshe Ndiki hosted his bae's family, Phelo Bala and it was all mind blowing as he spent all day cooking his heart out.
On Instagram the TV personality revealed that he cooked a variety of dishes for his bae's relatives, including mleqwa (hard body chicken ), lamb curry, grilled chicken and ox tongue among others.
"Lovely Sunday hosting the fam. When I say I cooked, I mean I cooooooooked," he captioned the pictures from the day.
Phelo showed off Moshe's cooking skills and thanked him for cooking for his family.
"Mama was in town for the weekend and bae cooked the meanest lunch for the fam. Yah neh… I'm actually ready guys! Thank you my love," he wrote.
Mama was in town for the weekend and bae cooked the meanest lunch for the fam?. Yah neh… I'm actually ready guys! Thank you my love @moshendiki ❤️❤️❤️ pic.twitter.com/j3A9kpLBH3

— Phelo Bala (@PheloBala) May 27, 2019