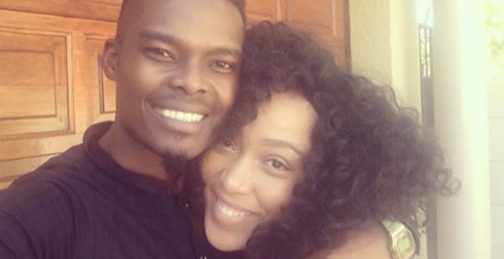 Simphiwe Ngema celebrates late husband's birthday in a hurtful state but shares their special memories on social media.
Just few weeks back, though dead, Simz acknowledged their 2nd year wedding anniversary and speaks of him been her eternal crush.
Wishing the late Ryhthm City actor a happy birthday last year she said:
"We started dating on the 13th of May 2014, Daddy passed away on the 16th of May 2016, we got married on the 20th and 21st of May 2017 and today 31st of May is your birthday. It's been one hell of a month but we soldiered on. Happy birthday Boongs. I know for sure that today Nishona phansi in heaven. I love you, (sic)".
However, this year, she shared an emotional video of when they shared a kiss together and we can feel her pain deep in our bones.
Though, she's working on herself on a daily basis, by learning to move on from the pains.