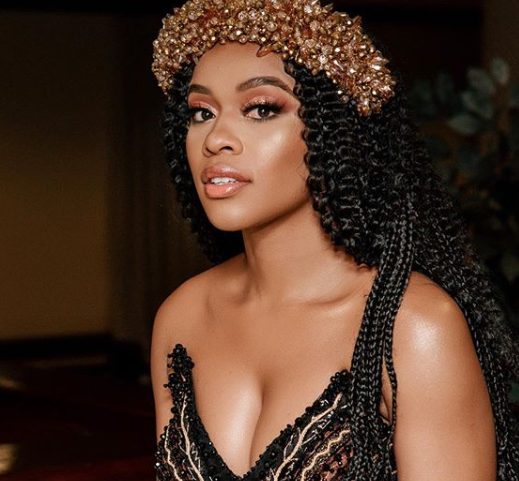 Nomzamo Mbatha is one of the respected and successful women in South Africa and she's been recognized for her influence and philanthropist act.
Amidst her life's glow, the star took to social media, revealing her past hardships and how she survived through the teachings given by her grandmother.
Nomzamo further revealed how her gogo died right in her presence. Read thread of tweets below:
"To my grandmother and father, I wish I could wash both your feet one more time to show my gratitude for the miracle you performed every day of my life putting me through school and waking up to help me chase my dream of getting an education. Real heroes don't wear capes."
"Worldly honours and titles may come. But, no honour will come close to that which the God and my ancestors granted me. The honour of closing my grandmother's eyes and kissing her goodbye after she took her last breath. Just me and her. As it always had been my whole life," she said.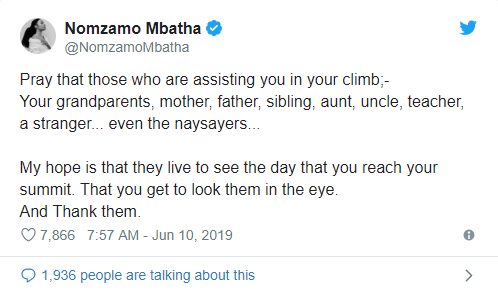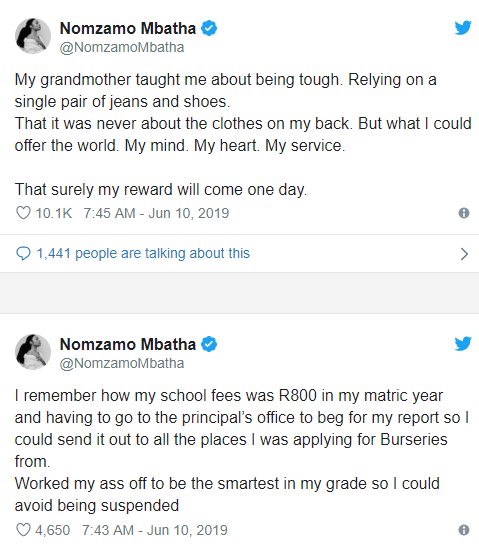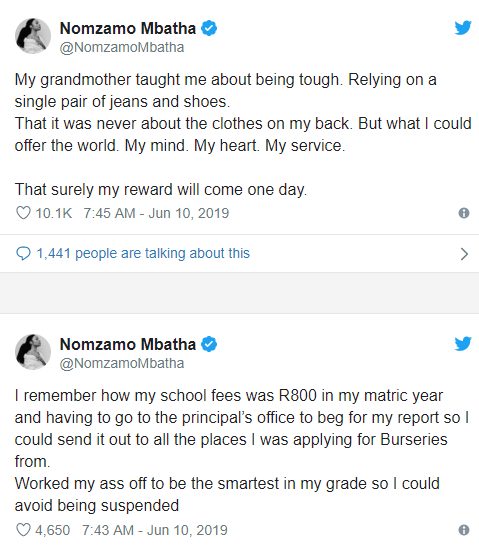 I do not take for granted how much of a miracle my life is.

It would be vanity and ego to think that there was no constant hand of God over it. Nestled under His wing. Knowing that I was never alone. No matter the circumstances. pic.twitter.com/ysMNyLOy9W

— Nomzamo Mbatha (@NomzamoMbatha) June 10, 2019