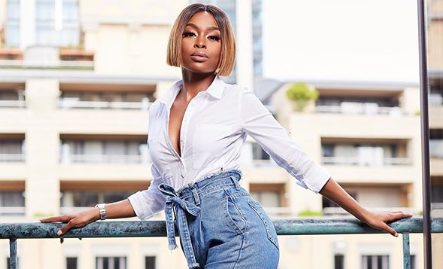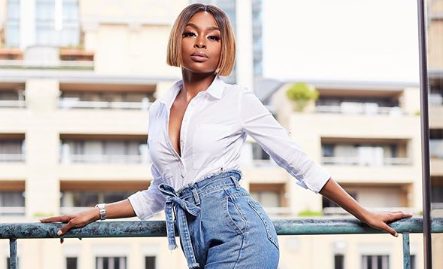 K Naomi has got all things working pleasantly for her till she crossed the line on social media by tweeting about her hate for bipolar people.
Lot of fans and followers were astonished and disappointed at her tweet, while some assumed she lacked an understanding of the word bipolar.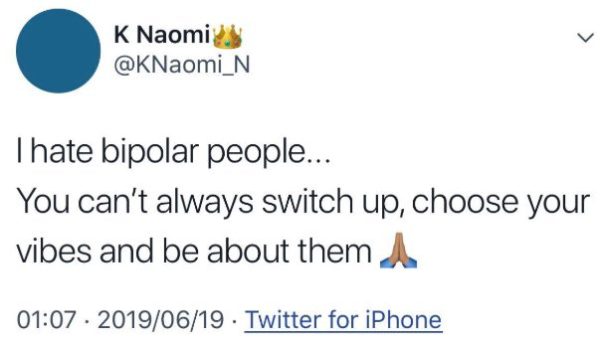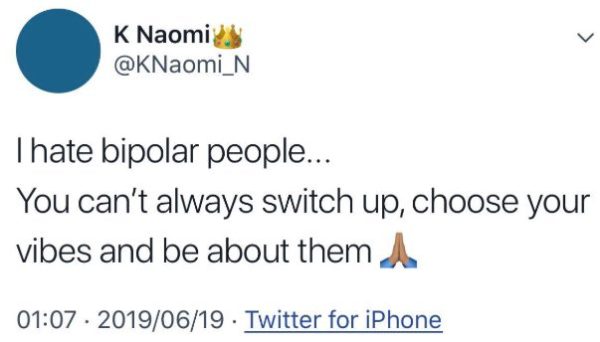 Bipolar has to do with a serious mental illness and this erupted a silenced tweet the star shared years back on hotting rock bottom.
"So… This year I've been suffering from minor depression. As small as it may seem I hit rock bottom and felt like I couldn't handle or wasn't in control of my life. With the help of family and a psychologist, I've been pushing through. Thought I'd share," she said.
Apart from fans, celebrities like Thando Thabethe, Florence Masebe and many others expressed their disappointment in her reckless tweet.
"I'm speechless," said Florence before she apologised to a tweep who seemed hurt by K Naomi's tweet. "Sorry. Those who know the journey understand the seriousness of the illness," Florence said.
Hmmmmm that's was so insensitive of her to say but hey her phone her rules who are we to tell Her what's not to do and what's to do K Naomi ??? pic.twitter.com/coroy8y1l5

— Meluleki Simelane ?? (@IamSluga) June 19, 2019
Maybe K Naomi is one of those people who use the word Bipolar loosely because she doesn't really understand what it means, I think I want to believe that, otherwise imbi pic.twitter.com/s1uHZzRgfq

— Gone Girls Worldwide ?❤️ (@NormaMlowtywah) June 19, 2019