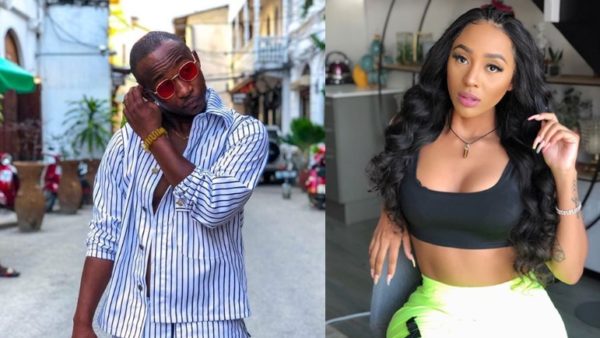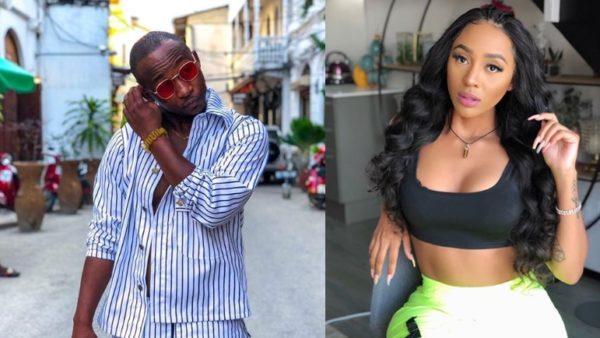 Rapper Nadia Nakai's new album launch is this Friday, June 28th and it's being highly anticipated by fans, even co artists in the industry.
While we were all busy counting down to the album release, Khuli Chana was busy composing his apology letter to Nadia for his foreseen absence at her launch party.
Khuli also hyped the rap star's talent and appreciated the honour given him to feature on the album.
"All your verses, your flow on the joint is Unfuckwithable! You killed it!!! Something we've all been missing. I'm so proud and honoured to be on such a highly anticipated album, I'm so sorry I couldn't make it, but I want you to know that you've got my blessing, and that this album is gonna be a huge success. It was written in the stars." Khuli said during a WhatsApp conversation.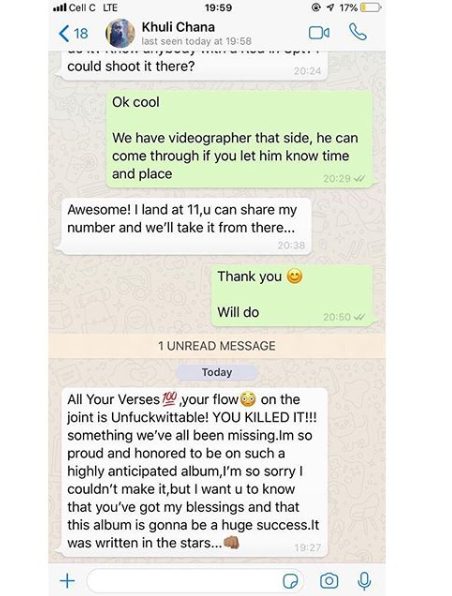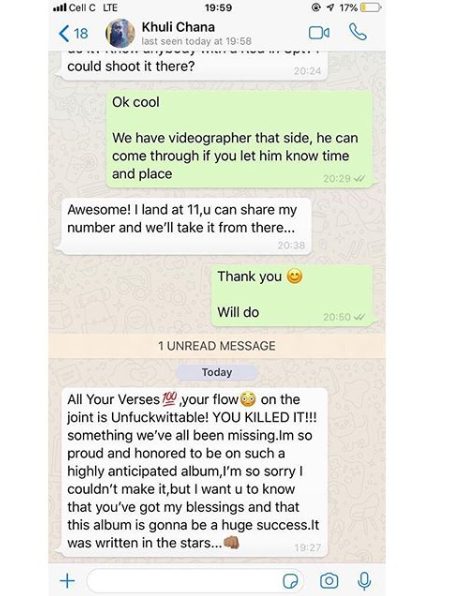 Nadia replied saying: "Thank you @khulichana01 I'm so sad you couldn't make the launch! But this message just motivated me sooo much! I'm soooo nervous! THANK YOU."