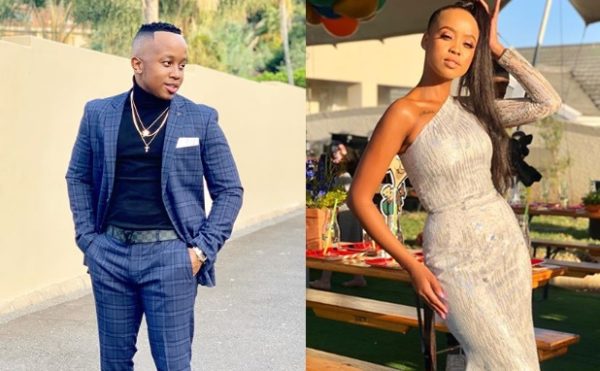 Junior de Rocka and Ntando Duma had an opportunity to be together over the weekend as they organized a birthday party for their daughter, Sbahle's 2nd year birthday.
The ex-lovers were dressed in white including Sbahle and they scooped amazing photos of the party on social media.
However, one of the photos shared by the actress attracted lot of reviews from fans, as the camera caught Junior's gaze on Ntando.
Interestingly, the gaze wasn't just a simple one as he had this beautiful smile while looking at her.
Co-parenting is indeed nice but fans are highly anticipating a re-union like AKA and DJ Zinhle's story.
Check out the photo and reactions here: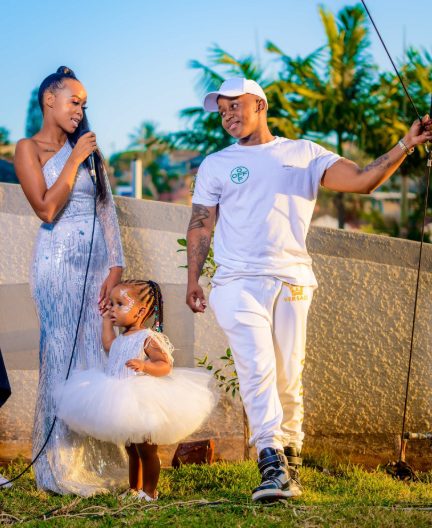 Second frame looks like there will be baby number 2 soon??

— Mamo? (@kristal_mopt) June 29, 2019
The way Junior looks at you ????? but anyway asikho lapho y'all beautiful thank you S'bahle ??

— Queen (@QueenT63046122) June 29, 2019
Baby daddy having regrets? ??

— AnAfricanSunshine (@missnozipho) June 29, 2019
Man look how he looks at you????

— Mom❤ (@Nobzaah) June 29, 2019
That eye from Junior to you ungathi angikutshelanga anyway let me mind my business and drink water ? ???

— Sindisiwe Ndlovu (@Cyndysandy08) June 29, 2019
Lol the chest pains the girlfriend will get when seeing this ????

— Cynthia Greatness (@greatcyn) June 29, 2019
You can tell jay is still so in love with you?❤️

— Quenton_M (@QuentonMapumulo) June 29, 2019