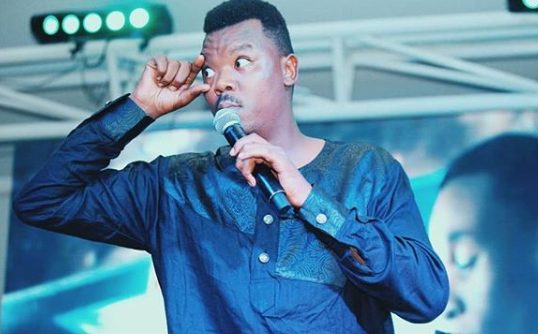 SA comedian Tol Ass Mo has officially announced his retirement on social media backed up with a lengthy note on his next move.
On Tuesday, the comedian who's been on the mic for 15 years revealed to fans that his show at the Sun Arena in Pretoria later this month will be his last.
Tol started with a hint by saying: "Enjoy the industry, take it, you can have it all". Fans started questioning if he was hurt by someone or something bad hit him as a comedian.
But Tol went further to explain himself that he's officially retiring and appreciatehe appreciated his wife, Mome and other comedians.
However, he's yet to give a full detail about his next move.
Read the full statement here:
"I want to say thank you to my wife @mrs__mome for making me the man I am today for making me a father too. Thank you to all my brother's in comedy, thank you to all my fans and all those who supported me along this journey. It's been a good 15 years of stand up with an Emmy nomination for best international comedy. Now it's time for me to move on to other things in life this is not a media opportunity I don't want to explain myself my comedy production company is available to book other comedians for your events managed by @mrs__mome all I can say is the God I serve is an amazing. Thank you once more."