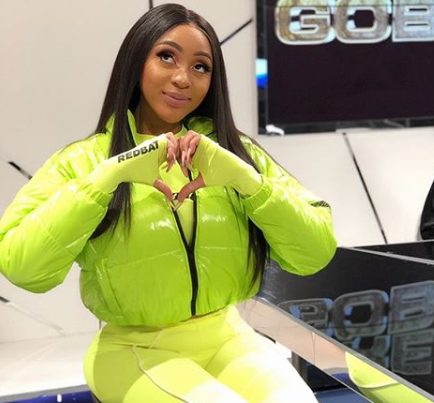 Nadia Nakai is excited about the reviews her new and debut album, Nadia Naked has received since it's release over a week ago.
The rapper took us down memory lane on how she started years back in the industry with her first single featuring Kid X and DJ Capital.
Despite all she had to say about her journey, Nadia is overwhelmed with1 her moves and reviews from fans
"I remember my first single featured Kid X and DJ Capital called Money. I couldn't believe I was able to even get them on a song with me. Especially since I had literally just started. Now I just released my debut album eight years later!
"I'm so happy I trusted my journey and took the time to grow into myself and work on my music. I've been moving at my own pace and the love I've been receiving is overwhelming," she said.
Recently, before the album was released, Nadia had a conversation with Cassper Nyovest about her hustle for the past 8 years.
Watch video here: