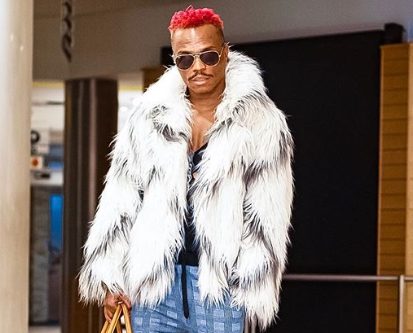 Somizi Mhlongo appears to be the second SA celebrity not given access to Zambia.
Somizi was invited by promoters from PR Girl Media for an event called the Lusaka July to speak on the dynamics of being a homosexual, but was banned from attending the event.
The media personality slammed Zambia's Minister of National Guidance and Religious Affairs, Reverend Godfridah Sumaili for not standing up to what he preaches about. 
According to News Diggers, Somizi said:
"First of all I was invited to some event in Zambia, I think so, when I heard I was not allowed or banned from the country I rolled my eyes because I never at any point intended to visit Zambia in the first place, I did not even know they had issues with people that are Lesbian, Gay, Bisexual, Transgender, Questioning and Intersex (LGBTQI). When I realized that I felt so bad for the LGBTQI living in that country."
Before Somizi was Zodwa Wabantu. She was also banned to avoid getting their morals polluted, as she's popularly known to be a "pantless dancer".