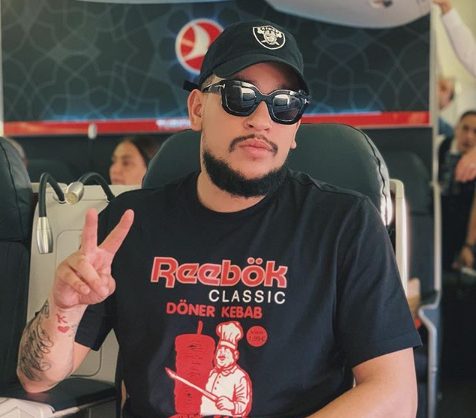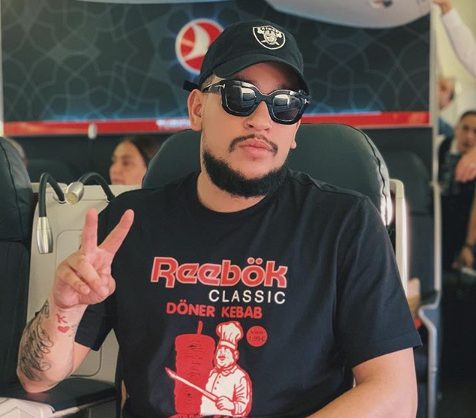 Rap star AKA whose debut album, Level went platinum 7 times previews a new music.
The rap star has achieved awesome wins this year, from his BET awards nomination to Touch My blood going platinum twice and another 7 times platinum for debut album.
These achievements made him tweet about being the highest selling artist in the history of SA music.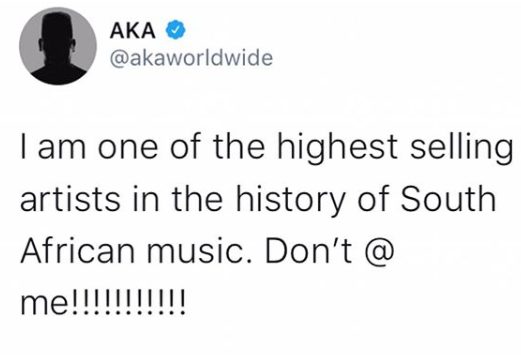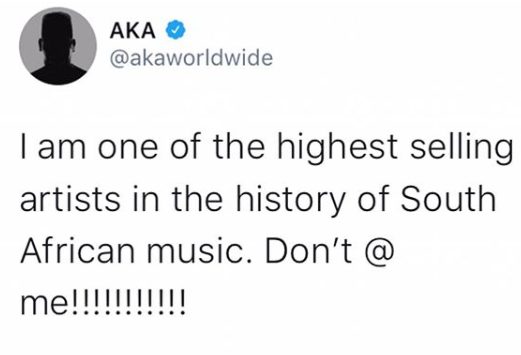 Super mega doubled up his hard-work by working on a new song which he did previewed and different reactions flood his page.
While some praised his good sound, others advised he take a break from music.
Check video of the preview and comments here:
And now this one? ??????????? pic.twitter.com/xl5BE3L9QU

— AKA (@akaworldwide) July 16, 2019
Mr Forbes you're a musical genius ??

— Don_Themba (@Maverickmlot6) July 16, 2019
I dont regret becoming your fan?? issa jam

— Thulani (@Thulani80164903) July 16, 2019
Honestly, maybe I need to stop commenting on your snippets. I'm gonna come off as a hater & I love your music but these songs that you've been doing lately are not exciting & they feel forced.

Maybe take some time & find inspiration.. pic.twitter.com/S1BbTj8cru

— THOMAS MABASO?? (@ThomasMabaso92) July 16, 2019
I personally think you should take timeout,find inspiration and deliver your best work because ur latest snippets are wack

— Queen Bin-Laden (@Q_BinLaden) July 16, 2019
AKA sing and rap about the same thing every song … my guy need a song writer in his life… In fact nothing wrong to have a ghost writer… Most important need a real studio …. A good producer like @ANATII pic.twitter.com/GsxYtzYGpm

— ?S I Z W E? (@__SIZWE__) July 16, 2019
Your music is starting to sound the same ?

— Mlazi-Millano ? (@millanoNC) July 16, 2019
AKA
Just quit rapping bru ??? pic.twitter.com/5QLR7lpyHG

— ??Mudli wakotini?? (@siphosami_sa) July 16, 2019
That's too hot for them haiters @akaworldwide can you please give them a break????♨️☕??

— aGa (@aga_macoy) July 16, 2019
Eish can't even express my honest opinion coz then I'd be a "hater" even when I'm a huge fan… Great beat though.

— Bad Guy P (@dragzito) July 16, 2019