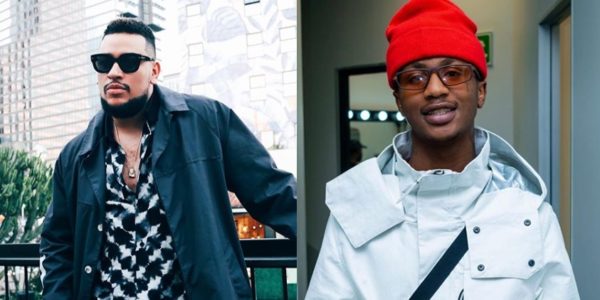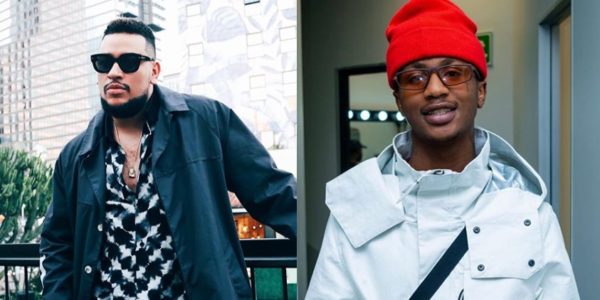 AKA used the brother code in defending Emtee against trolls on social media.
The rappers have such a cool bond for many years as Emtee once called AKA his idol.
Emtee gave room for Questions and Answers to followers on social media and it turned out that some trolls were all ready to hit him.
A troll questioned if he would be cool to be a part of AKA's record label.
AKA got tagged repeatedly on Twitter and realised it was because people asked Emtee if he would agree to be signed under AKA, he felt the need to step in.
AKA shut down tweeps for treating Emtee like a child. He said enough was enough, Emtee is a father of two after all.
"Y'all need to stop treating this man with kids like he's a child. Enough," he said.
Y'all need to stop treating this man with KIDS like he's a child. Enough. https://t.co/8AhwUP2g6Q

— AKA (@akaworldwide) July 17, 2019
Reactions to AKA's act of defense be like:
He's treating himself like that we hus' riding his wave sir

— ?cee-yeah? (@siyethembaa) July 17, 2019
Y'all think having kids make you grown up?? act like a Man and you will be treated like 1.

— RED NATION (@Salim_213) July 17, 2019
We all know that you would love for him to sign???

— tekano.Olifant (@OlifantTekano) July 17, 2019
Lol,he's acting like one mos!

— ThokoZaniEUGenation-P (@GeeendaKid3) July 17, 2019
Respect is earned,thn it wil b given wtout sayin,if u compose ur self lyk a man wt a wife n child,u wl c tht u dnt evn hv 2 ask 4 respek,it wl com naturaly,respek coms wt the teritory

— Nefertiti?♤♤ (@Lozikeyi_Kgoshi) July 17, 2019