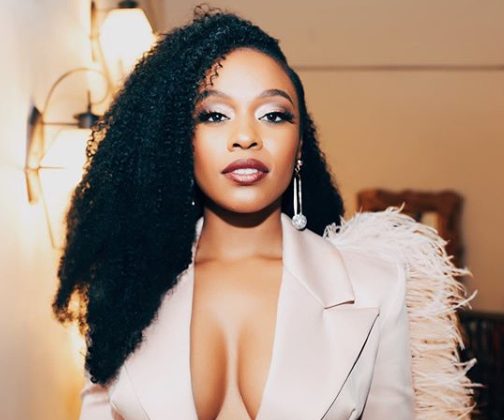 Nomzamo Mbatha is totally over the moon with the gig newly bagged as an Executive Producer in a film titled, 2 Grams and Sunrise.
The actress has been hustling for great roles and she's grateful for the opportunity to produce a film.
Taking to Instagram, Nomzamo announced that she's also starring in alongside Film and Vinyl Club.
2 Grams and Sunrise is a film I am Executive Producing and Starring in alongside @filmandvinylclub … On Saturday we had our Official Selection Screening and are IN COMPETITION at the Durban International Film Festival 2018 … We are so proud of this project. Thank you too very filmmaker and individual that came to support us and hold my hand during this momentous occasion