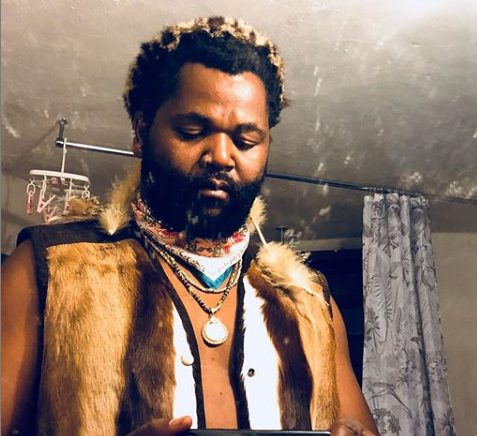 Award-winning singer Sjava took to Twitter to express his thoughts on international stars feature.
The star revealed that American rapper Drake is good as he is some artists goal but his' is to work with the legendary Phuzekhemisi Mnyandu.
"As I was sipping it just hit me, Drake is amazing and he is the biggest rapper in the world but I am trying to get uBaba Phuzekhemisi Mnyandu in studio right now," he wrote on Instagram, next to a pic of him drinking umqombothi."
Sjava also revealed that his dream collab with Zola was cooking nicely, after the legend told Sjava his verse is ready.
"Zola said his verse is ready. Trying to get that done right now. I am blessed," he added.
This isn't the first time Sjava is rooting for the local stars than the international stars. Recently, he questioned mzansi rappers who dropped bars in English at the SA Castlelite Unlock, that "why not in vernacular?"