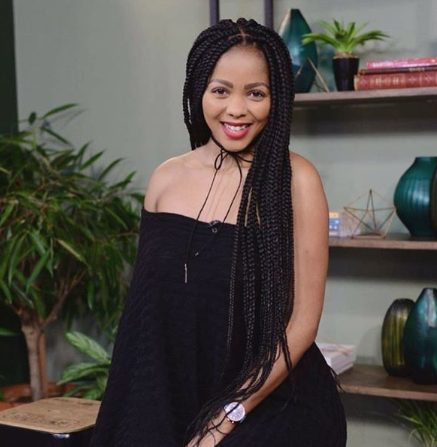 Former Generations: The Legacy actress, Asanda Foji shows off her skill on social media and fans seem not impressed as she gets trolled for her monologues.
A video of the star performing a monologue on social media several months back went viral on Monday evening, just days after she tried to show off her presenting skills on the latest episode of her Reality With Asanda vlog series.
In her monologue series she plays a number of roles, including that of a character who has mental illness. She also enacts a scene from the American series 'Gossip Girl' and the movie Steel Magnolias-
In the video Asanda can be seen breaking down and crying hysterically on camera. In between tears, she can be heard saying she is so mad and does not know what to do.
Although some were impressed by the actress showcasing her skills range, others suggested that she should be helped while a few cleared the air and gave out the needed support to the actress.
Reactions be like:
Mfundi Vundla looking at Asanda Foji's latest Instagram videos like pic.twitter.com/mPqqjWdAK4

— Dior (@RileySZN) August 5, 2019
Someone, anybody, please check on Asanda Foji. She needs help ?????????

— ✌? (@ThatsMeVusi) August 5, 2019
Can someone hire Asanda Foji hleng ?

— Shea Butter Baby (@tsebo_) August 5, 2019
Asanda Foji and Mandy Malebo….same whatsapp group mtase…their behaviour antics are just odd and very bizarre lol …i see it as a cry for help honestly…

Sending love and light their way ??? pic.twitter.com/8m9gHhCtep

— ?Yolanda? (@Yoli_Que) August 5, 2019
Ya'll are used to the; "Hey guys, alot of u have been asking me to start a channel…" type of content.
Asanda Foji is at Drama School in Amsterdam, and her YouTube channel is about sharing what she learns in her acting classes. But you uncultured heathens wouldn't know?

— Zamani Khethelo (@ZamaniNKhethelo) August 5, 2019