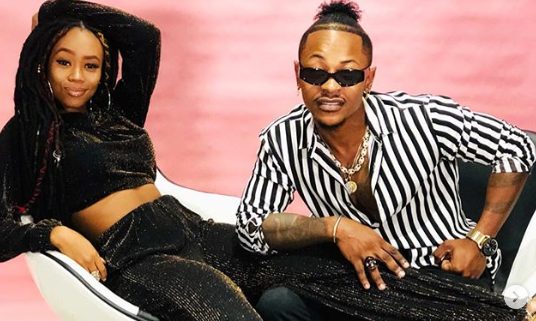 SA celebrity lovers Priddy Ugly and Bontle Modiselle have been serving us all sort of exciting news and the latest is about their new digital album.
Few days ago, the lovers broke in the net with news of Bontle's pregnancy, revealing her baby bump in snaps and video, especially on a new music video titled Bonita.
However, the lovers will be dropping a new digital album titled Da New Africa (D.N.A) in their formed name – Rick Jade.
"D.N.A – DA NEW AFRICA is here! ?? A musical narrative in the form of a digital album, made by myself and @priddy_ugly, collectively known as @globalrickjade. In Feb of this year, we released a 2 track EP titled 'I Want Something New'. Since then we've given you 'Service' and just recently, with the announcement of our beautiful pregnancy, we gave you 'Bonita' – the official video. This Friday, we give you 10 songs of versatility, range and subject matter, correlating with 10 years of our union in songs that represent a rich, bold and unapologetic approach to artistic expression. A Global African Sound. ⛽️?❤️. Da New African way! This is the track-listing & beautiful artwork made by @mark_draws – thank you bro. You're insanely talented." Bontle said.