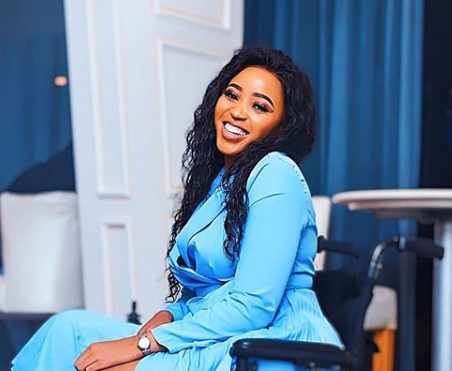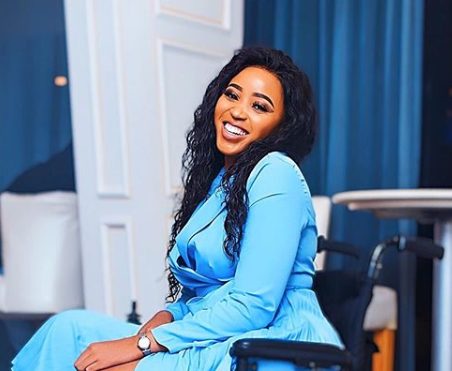 Fitness bunnie, Sbahle Mpisane motivates self with a new tattoo in Hebrew language on her hand.
The hebrew characters tatted on her hand means "Blessed" and she took time breaking it down on Instagram in a lengthy note.
The fitness bunnie feels blessed after surviving a ghastly accident which almost claimed her life and it's given her a new perception to life in general.
Speaking of the new tattoo, Sbahle said:
"I almost died 9120hrs ago but this power of life hasn't had a single error, so I further trust it. The fear, negativity and lower vibrational energy will never steal my shine. I've shifted my mind from lack and limitations to absolute possibilities because everything I need is a energy shift away. With enough faith, everything is possible for you! So I'm happy for my beautiful gift called imagination because it has created form for me."
"Being a victim of circumstances is giving up your creative mind power! KNOW WHAT YOU WANT. VISUALIZE IT. FEEL GOOD ABOUT YOURSELF. BECOME WHAT YOU VISUALIZE. Honestly you are not a victim or the negative beliefs you visualize yourself to be. Every day is a new day for me! I AM BLESSED."