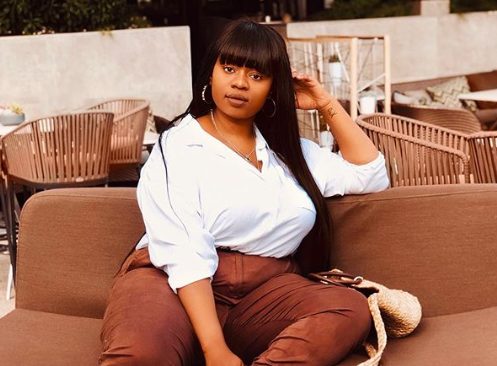 Social media influencer and Vlogger Thickleeyonce opens up on a buried past of being threatened to be murdered by ex-boyfriend.
The star was triggered to share her story after the trending hashtag I AM NEXT went viral on social media.
In series of tweets, Lee wrote: "I broke up with my recent ex cos he told me 'he'd kill me and no one would find my body', he had said this to me several times but something about how he grabbed my hand that last night I spent with him and how he said it confidently that made me believe him. Men are scary."
"We would have been fighting but I stayed calm so I wouldn't make him angry, I kept my cool and remained 'normal' so that nothing would go wrong. The next morning I watched him leave and never picked up his calls or texts again. That was it."
"But there were always threats. Always. I had told my best friend and my mum about his threats to kill me. Mind you, this is someone who always tweets about violence against women."
Thickleeyonce followers applauded her act of sharing the story, hoping it helps other women to walk out of dangerous life-threatening situations.
Read up thread of tweets below:
I broke up with my recent ex cos he told me "he'd kill me and no one would find my body" he had said this to me several times but something about how he grabbed my hand that last night I spent with him and how said it confidently that made me believe him. Men are scary

— fat gal (@ThickLeeyonce) September 3, 2019
I'd had too many nights with him where I had to keep my cool so he wouldn't get angry & do something stupid. But there were always threats. Always. I'd told my best friend & my mum abt his threats to kill me. Mind you, this is someone who always tweets abt violence against women

— fat gal (@ThickLeeyonce) September 3, 2019
My ex told me he'd rape me if I refused to sleep with him and he'd hand himself over to the police because jail is nothing to him. ?

I'm so sorry Lesego

— Kagi ? (@Kagiso_lebelo) September 3, 2019