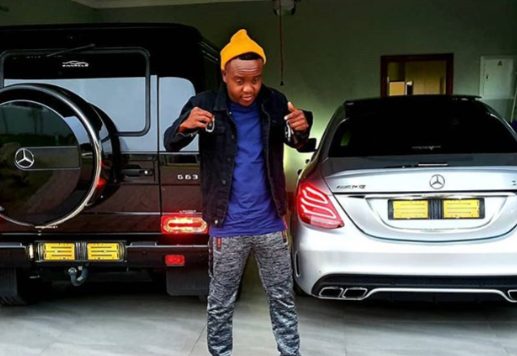 FBK Millionaires has been pulled off air on Moja Love, after just four episodes due to reports of faking his lifestyle.
Reality show FBK Millionaires, which follows businessman Kgopotso Tsekeleke Mmutlane, popularly known as DJ Coach, started airing on August 17.
The news got out this weekend that the series had been cancelled by the channel, with no further explanation.
Many have suggested that the show has been cancelled because DJ Coach has been found to be a fraud, while others claimed that his business had made him rich.
However, speaking to TshisaLIVE, the channel slammed all speculations, and further added that the show was cancelled for "technical" reasons.
"The show has been cancelled for now due to technical issues we have with the footage," said Lindiwe Mbonambi, the channel's head of marketing and PR.
Mbonambi added that technicians are "working on solving the issue" but did not comment on whether or not the show would return.
Taking to social media, DJ Coach refute claims of being a "scammer" and claimed the show had been cancelled because the audio data from it had been lost.
"People can conclude whatever they want to conclude…I know they talk bad things but deep down they are inspired. If you are a guy and you are not inspired, definitely your girlfriend is inspired."
"If you are a girl and you are not inspired, definitely your boyfriend can't sleep without looking at my pictures. Not because of what I have achieved, but because I am an inspiration to the world," he added.
#FBKMillionaires https://t.co/Sh60EgvFTh

— #fbkmillionaires (@CoachTsekeleke) September 14, 2019
It is better to post All Star when you atleast own a dickies! Then he who owns nothing will always question your choice! and ooh before yall Enemies celebrate Reality Show data has been lost and it forces us to Re-shoot, Satan won't win this round… #fbkmillionaires pic.twitter.com/lZLA1r3hFg

— #fbkmillionaires (@CoachTsekeleke) September 14, 2019