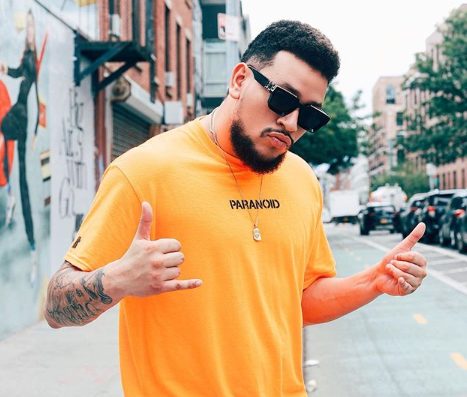 Rapper, AKA calls himself the saviour of the rap game in a recent tweet and also the snippet god after dropping teasers of his new songs on social media.
While fans highly anticipates the rapper's album, he's quenched a little bit of their thirst with snippets of some songs yet to be released.
However, after being called the snippet god, he went further dissing other rappers in the game and announced he is to save them again.
"These guys basically faffed around for an entire year. Now I have to save everyone …. again," he tweeted.
While some fans laughed it off, others tried pointing fingers.
Check out reactions of AKA's followers below:
Lmao says the guy who dropped only 3 projects in 10 years ?

— Decolonized Brain (@VECTOR_199x) September 23, 2019
Shots fired pic.twitter.com/91wlzz9a0p

— ???MLindoh??? (@Leendor_Mad) September 23, 2019
The thing is he ain't even lying ?????

— BangBangBoogie??‍♀️ (@LebangKgosana) September 23, 2019
They were given the whole year, and they screwed up. Save us sir

— Arthur Flegenheimer (@Kreative_Koncep) September 23, 2019
— MADY'MA_WORLDWIDE (@madymamadima) September 23, 2019