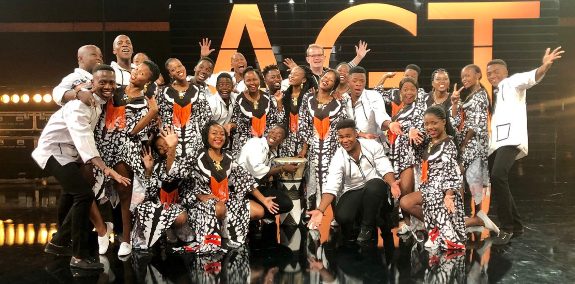 Ndlovu Youth choir are once again humbled by the love and support received on getting home.
Taking to their Twitter account, it was announced that the Limpopo MEC of Arts and Culture Moraka Thandi presented them R1m cheque.
"Wow!!! Limpopo MEC of Arts and Culture @MorakaThandi just presented us with a MILLION RAND!!!! R500k for the choristers and R500k to develop our music programme."
The choir might not have emerged winner at the American's Got Talent but they've indeed made history and flagged South Africa internationally.
Wow!!! Limpopo MEC of Arts and Culture @MorakaThandi just presented us with a MILLION RAND!!!! R500k for the choristers and R500k to develop our music programme. Rea Leboga ????❤️ #youth #support #gratitude pic.twitter.com/oex2fAQBVp

— Ndlovu Youth Choir (@ChoirAfrica) September 23, 2019
Our community packed our theatre this afternoon to welcome us back. No place like home. ?????❤️ #Africa #Home #agt pic.twitter.com/VGBjIrOEEg

— Ndlovu Youth Choir (@ChoirAfrica) September 23, 2019