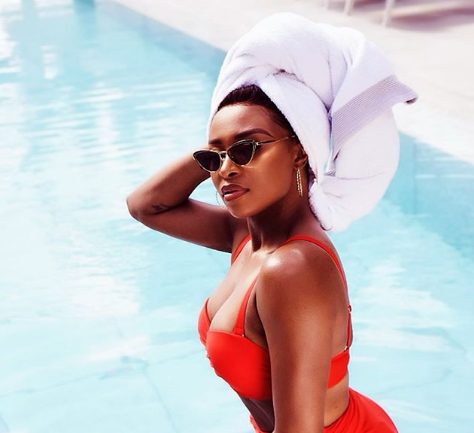 DJ Zinhle served peng looks at her Cosmopolitan magazine cover launch party.
Cover of the magazine went viral days ago, and the DJ was totally dripping in bikini, serving summer goals.
Zinhle's looks on the magazine was taken at Mauritius.
"Out at @thebayhotel today for my cover launch party ? @cosmopolitansa#COSMOxDJZinhle#HotGirlSummerIssue Do you have the issue yet?" She captioned the launch party snaps.
Check out photos below: