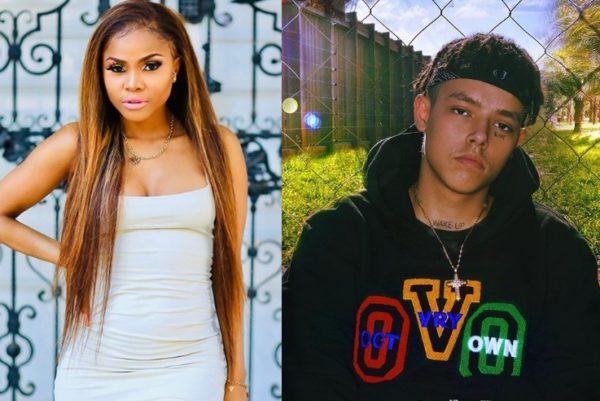 New Lovers Alert! Khanya Mkangisa and rapper, J Molley sparked rumors of being in a relationship after sharing snaps and videos of their loved up moments.
Monday was blissful for the two as it appeared in the stories shared by Khanya that she was sitting on J. Molley's lap and then later receiving a kiss on the cheek from him.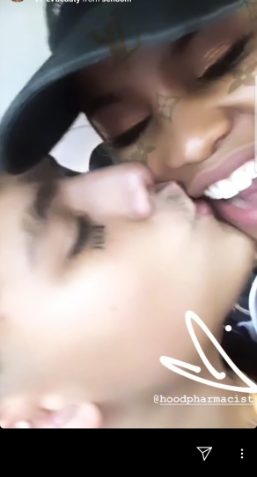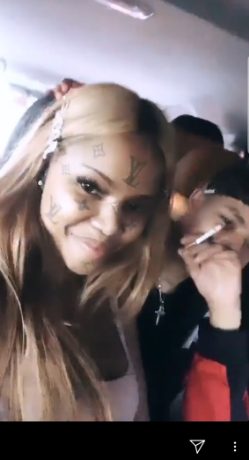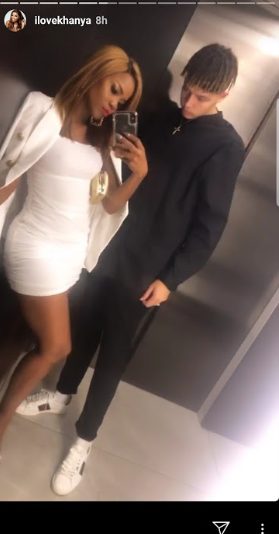 Khnaya found out that she was trending on social media and she sent a video to address it. In the video, she said: "F*ck you. F*ck all of y'all."
Watch video below: 
Sanuphola! siyathukwa, Khanya yasthuka nantso receipt pic.twitter.com/dJsgMCe2IJ

— Mel Mama Ka Ano (@melb1billie) October 29, 2019
Twitter users poured in different reactions. While some condemned the age difference, others tried minding their business by staying positive.
J Molley with the slang. Khanya with the model c accent. Sounds perfect to me???

— ??Lydia??? (@boyes_lydia) October 29, 2019
At the end of the day we all wanna be with people who make us happy. If J molley makes her happy then leave Khanya alone. Yal like acting like you OWN celebrities haisuka!

— Lose You To Love Me♫♬❤ (@TheeGirl13) October 29, 2019
Zodwa Wabantu is collecting Ben 10s like trophies, why can't Khanya do it? J Molley saw it fit that they hit it off. Nixakene neendaba zenu nizenza busy ngoLife wabantu abakude le kuni.

— DQ (@dramaqueen20111) October 29, 2019
Age just a number and maturity is a choice.. J Molley le Khanya ba'ratana leskatlo'phapa yiso pic.twitter.com/g2AEr8d60S

— The Black2C (@Thusi_Tarbiso) October 29, 2019
The age gap between J Molley and Khanya about to stir up some drama. Double standards and hot takes incoming , take cover.

— Lesilo Rula (@kay_mahapa) October 29, 2019