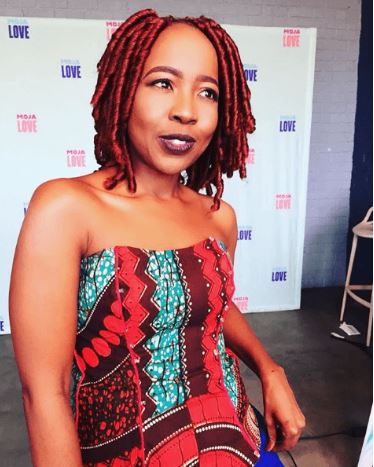 Outspoken TV personality, Ntsiki Mazwai has once again dished out words against the Springboks.
Just like she slammed Bonang Matheba's success days ago, Ntsiki calls SA rugby team an "apartheid trigger".
The controversial star further revealed her difficulty in celebrating their victory.
"Guys I find our rugby team to be an apartheid trigger ….. I can't celebrate the victory of white domination using a black female CEO," she tweeted.
When I look at this rugby situation o see how mentally damaged we are……excited for crumbs while we uphold white supremacy

— #Qhawe OUT NOW (@ntsikimazwai) October 27, 2019
Ntsiki further made her points clear to tweeps against her thoughts.
I don't know if you are familiar with how big rugby is especially in the Xhosa culture. I don't know how you rationalize this deliberate exclusion of black people from the national team. I don't know how your mind is working. I'm stunned https://t.co/X0jMpLDSnj

— #Qhawe OUT NOW (@ntsikimazwai) October 28, 2019
Do you genuinely think whites are better players at rugby?
And If the springboks win…..the money is going back to the privileged and that makes sense how?

— #Qhawe OUT NOW (@ntsikimazwai) October 28, 2019