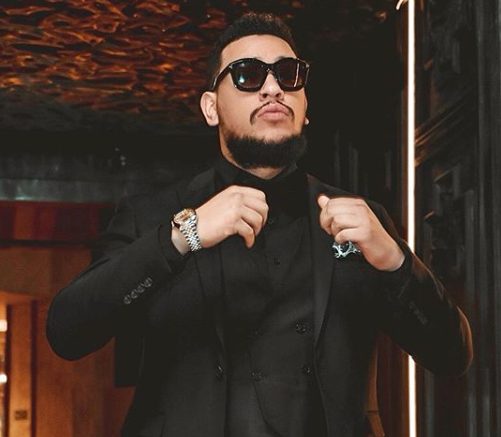 SA rapper, AKA has plans of filling up the Dome for #FeeMustFallMegaConcert next year, 2020.
The concert was inspired by the rate at which companies gave out support to the couples who proposed in KFC.
The rap star immediately birthed thought that companies could also give out support in the same energy to students.
Come on. Let's tag all those brands and companies who donated to that lovely couple. I want to do a free concert. All proceeds go to alleviating student debt. @KFCSA

— AKA (@akaworldwide) November 8, 2019
AKA has gotten a team and their focused on making the idea come to reality.
I appreciate the excitement and enthusiasm for #FeesMustFallMegaConcert but we need time to put it together. I want it to be HUGE. Look ? myself and my lil team are on it already. pic.twitter.com/zkgGVrmlFc

— AKA (@akaworldwide) November 12, 2019
I appreciate all the interest and everyone who has reached out to help. But I don't want to TALK too much. I want to DO. #FeesMustFallMegaConcert

— AKA (@akaworldwide) November 12, 2019
Supa Mega dropped details on when it might hold
What feedback is expected? We are working on the concert. It's gonna happen in Feb. At the Dome hopefully. https://t.co/0s6lUa6u8S

— AKA (@akaworldwide) November 12, 2019
However, the idea of #FillUpDome got controversial among fans, as it's believed Cassper Nyovest inspired him.
Check out reactions below:
It's all jokes until people start graduating ? … laugh at us now my friend. We will laugh last. https://t.co/1KCGKeB5mS

— AKA (@akaworldwide) November 12, 2019
Cassper's fans pic.twitter.com/LUatJCtoOH

— A King (@Lethu_Lett) November 13, 2019
Fillup pic.twitter.com/q6cfIaZmkd

— fresh thinking (@kingyesuar) November 12, 2019
Cassper you inspire alot of people nja yamie

— Walter Nemukuka (@WNemukuka) November 12, 2019
@casspernyovest you such a good leader bafo, all are following after you nja game

— Tsholofelo MALEBYE (@looScanon_8) November 12, 2019