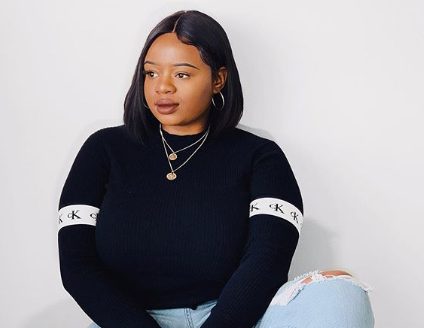 Vlogger, Thickleeyonce slams critics dragging her for being active on social media despite being hospitalized after a critical accident.
Days ago, the Influencer shared snaps of the accident scene and her state at the ICU. It was indeed a narrow escape.
Few days after she let out the heartbreaking news, Thickleeyonce posted a cute snap of herself on a Sunday with the caption:
"I can't believe it's already been a week since my tragic accident. This pic is from last Sunday after church , just before the accident. It's crazy how my whole life changed in just a few seconds."
Afterwards, she said she would post new video on her YouTube and keep her followers posted throughout the week on her operation.
However, a follower found it amusing, seeing the star's activeness on Instagram. Reacting to that, the follower said:
"B*tch is legit dying and still on the gram?"
In response, Thickleeyonce clearly stated that she ain't dying. And she got other followers in her support.
"I'm not dying. Try again. And please don't shame me for doing things that make me feel like myself. It's hard enough being in this depressing state of mind," she said.