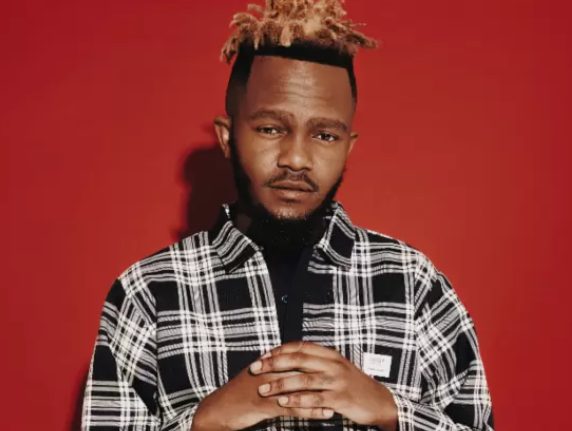 Kwesta trends on Twitter after dropping collaboration with the American rapper, Rick Ross, titled I Came, I Saw today,13th of December.
Lots of Twitter users have praised the rapper for a well-done job and for flagging SA international again, but some others rubbished the single.
The likes of Stogie T and AKA, hyped Kwesta in tweets.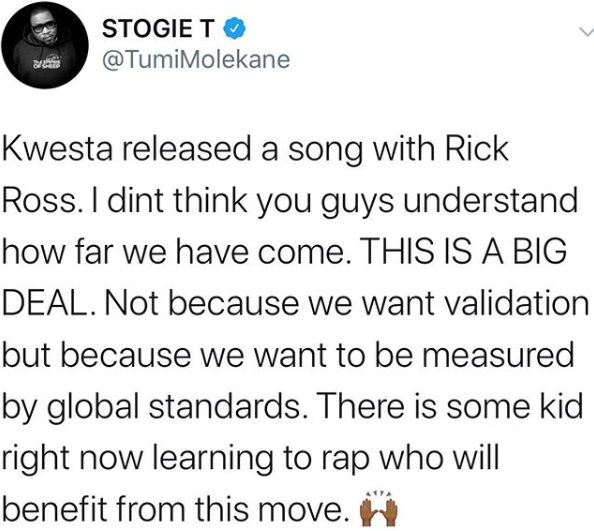 L I V I N G ?? L E G E N D pic.twitter.com/gulG5sWzxF

— AKA (@akaworldwide) December 13, 2019
Check out tweets applauding Kwesta's new single:
#kwesta just brought back the hip hop game back now we can sing along to some good shii ???

— El Teko (@ThabangFA) December 13, 2019
#kwesta is the hottest thing rn, alot of great work from this young nigga salute

— mThamis (@ThamiKunene) December 13, 2019
Critics also dined on the song, and their reactions be like:
This song ft rick ross is wack , khethile khethile boring as f, what happened to kwesta though ? #kwesta

— @RealStanWest (@arehones) December 13, 2019
Nobody is going to speak of #kwesta lack of creativity. It's the same shit. Sample a throwback house jam. Get international artist. Film video in the hood. Rinse. Repeat. And we are forced to like it otherwise we are just haters breathing through the wound. The Song is trash.

— King-Khanyi (@KhanyisaMnisi) December 13, 2019
IM SORRY BUT THE KWESTA & RICK ROSS JOINT SOUNDS LIKE SHIT BECAUSE OF THE BEAT MAKER IS A SHIT PPRODUCER ?? #isawicame #kwesta x #rickross no shade?

— #MAJORBOYALBUM ? (@voice_thegod) December 13, 2019