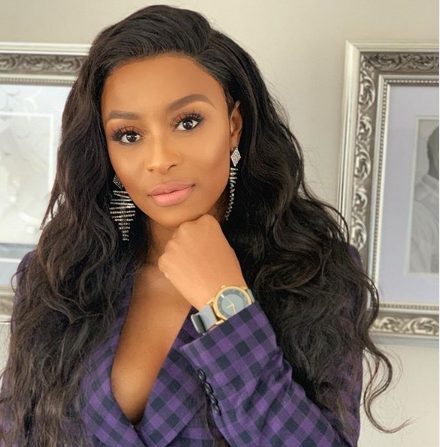 DJ Zinhle spills out her feels about Twitter users who are obsessed with her unhappiness.
A week ago, it went viral that the star and her boo, AKA have split, but after much observation, it was realized that it's a rumor.
Reacting to trolls and false rumors about her, she tweeted:
"It's absolutely ridiculous how there are strangers on this app who are obsessed with my "unhappiness". They'd say anything just to remind me of my "miserable life". The irony of it all. Use that energy elsewhere because I am tooooo blessed."
"If you're betting on my "unhappiness", you're gonna be very disappointed hey… Ngi-right kanjani guys. Tjo! God loves me. Wow!" She added.
However, Zinhle made it clear that she won't be blocking anyone trolling her, neither is she worried about all of the false news.
I don't block them anymore. They must see me live my best life.

— #Umlilo #ERAbyDJZinhle #ZeeNation (@DJZinhle) January 18, 2020
I'm not worried. I just think it's strange.

— #Umlilo #ERAbyDJZinhle #ZeeNation (@DJZinhle) January 18, 2020