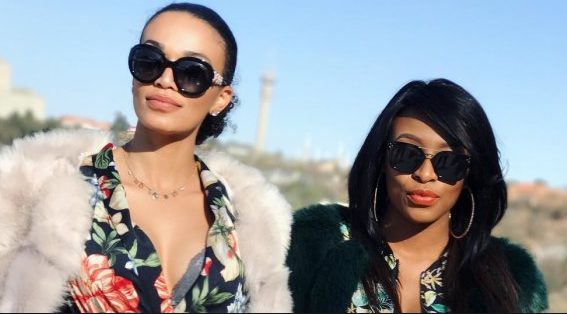 DJ ZInhle is proud of her best friend, Pearl Thusi's back to back success in 2020.
Just after the actress announced her partnership with the cosmetics brand, MAC, Zinhle congratulated her over previous and recent success and further said she's a great inspiration.
Pearl's previous success includes her star role in the first African Netflix series, Queen Sono and it's to be premiered on the 28th of February, 2020.
Taking to Instagram, the DJ said;
"Oh wow friend!!! I am so happy and proud of you Sthe. You're incredible and on behalf of all your friends ?, I just wanna ask that you also give us a chance ???? cause WOW friend, #QueenSono ?????? & now it's #MACxPEARL.. You're doing too much ????… on the real tho friend. You're a great inspiration to me & I'm so proud to be your friend. CONGRATULATIONS MY LOVE!"